Inscriptions of the AIVP Days in Riga are now open!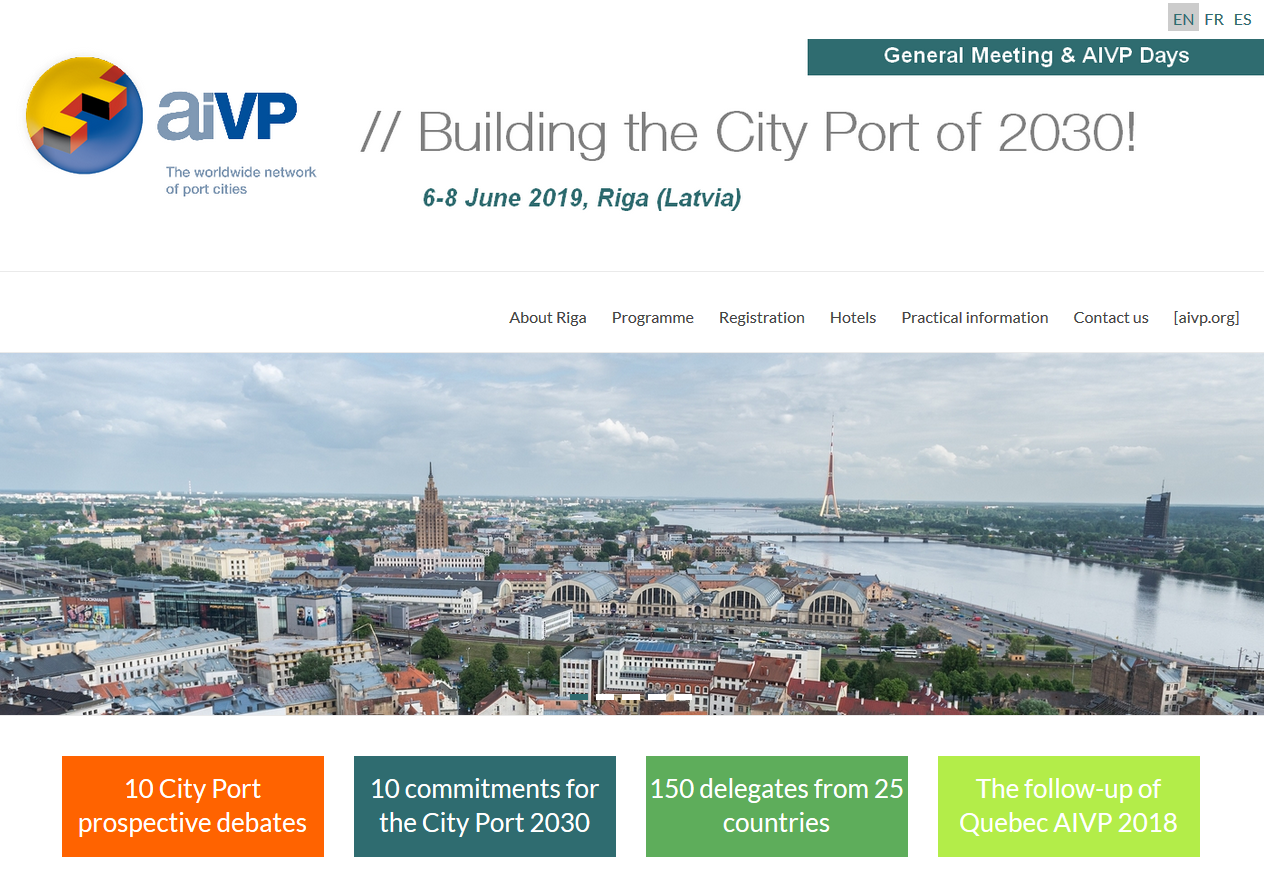 Registrations for the 2019 General Meeting & The AIVP Days "Building the City Port 2030!", which will take place from 6th to 8th June 2019 in Riga (Latvia), are now open! Discover the detailed programme of the AIVP Days, built around the Agenda AIVP 2030 which will be officially ratified on this occasion! Find out more about the city of Riga, the conference-designated hotels and all the practical information for your trip on the dedicated website. By registering before 5th April 2019, enjoy more than 20% discount on registration fees and win an Opera evening for 2 people!
As the pace of change in port cities accelerates, AIVP's 2030 Agenda sets out some simple, but essential commitments. Our two-day event in Riga is an opportunity to begin sharing our international experience and knowledge on the 10 commitments that form our 2030 Agenda, and will launch AIVP's policy programme for the next 12 years. It will bolster our commitment to helping port decision-makers and elected representatives from our cities sign up to concerted initiatives, aimed at contributing effectively to the UN's 17 sustainable development goals.
In Riga, let's lay the foundations for the City Port of 2030! But for that, do not forget to register! Places are limited, so it's first come, first served! Then, to your computers/phones/tablets so that we can all meet in Riga next June.
Register now at an early bird special rate of 20% before 5th April 2019 and take part in our prize draw for a chance to win an Opera evening for 2 people on Friday 7th June 2019!
AIVP Member: 480 € (early bird rate is valid until 5th April 2019)
Non AIVP Member: 630 € (early bird rate is valid until 5th April 2019)
Latvian Resident: 510 € (early bird rate is valid until 5th April 2019)
Academic: 250 € (early bird rate is valid until 5th April 2019)
To not miss any information about the AIVP Days in Riga, we invite you to join us on the Facebook event HERE.