The Dock Infos #117 is online!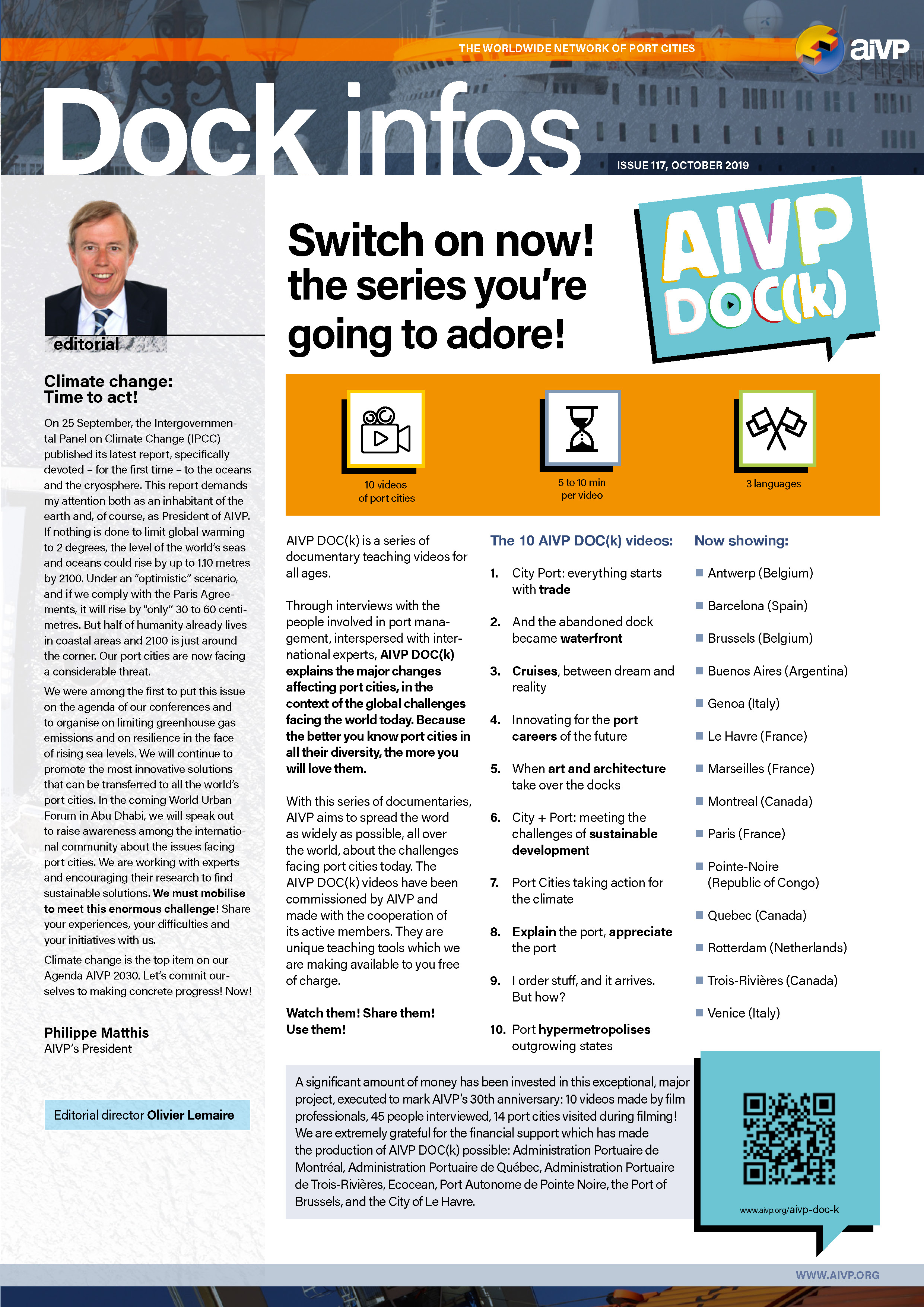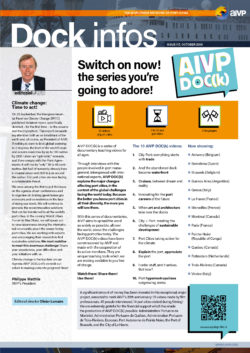 The editorial of Dock Infos #117:
Climate change: Time to act!
On 25 September 2019, the Intergovernmental Panel on Climate Change (IPCC) published its latest report, specifically devoted – for the first time – to the oceans and the cryosphere. This report demands my attention both as an inhabitant of the earth and, of course, as President of AIVP.If nothing is done to limit global warming to 2 degrees, the level of the world's seas and oceans could rise by up to 1.10 metres by 2100. Under an "optimistic" scenario, and if we comply with the Paris Agreements, it will rise by "only" 30 to 60 centimetres. But half of humanity already lives in coastal areas and 2100 is just around the corner. Our port cities are now facing a considerable threat.
We were among the first to put this issue on the agenda of our conferences and to organise interchanges of information on limiting greenhouse gas emissions and on resilience in the face of rising sea levels. We will continue to promote the most innovative solutions that can be transferred to all the world's port cities. In the coming World Urban Forum in Abu Dhabi, we will speak out to raise awareness among the international community about the issues facing port cities. We are working with experts and encouraging their research to find sustainable solutions. We must mobilise to meet this enormous challenge! Share your experiences, your difficulties and your initiatives with us.
Climate change is the top item on our Agenda AIVP 2030. Let's commit ourselves to making concrete progress! Now!
Philippe Matthis
AIVP President