It is an interface with a playful atmosphere between the city, the port and the inhabitants, where the port can communicate its missions, projects and associated careers.
What is a Port Center?
Pursuing this objective of awareness and enhancement of port activities, Port Centers provide the public, initiated or not, with the possibility to discover, experience and understand better contemporary port activities.
A space open to the widest public, it can cover subjects such as industrial port activities, the goods transported, international trade, the port professions or again the integration of the port with its city and many others.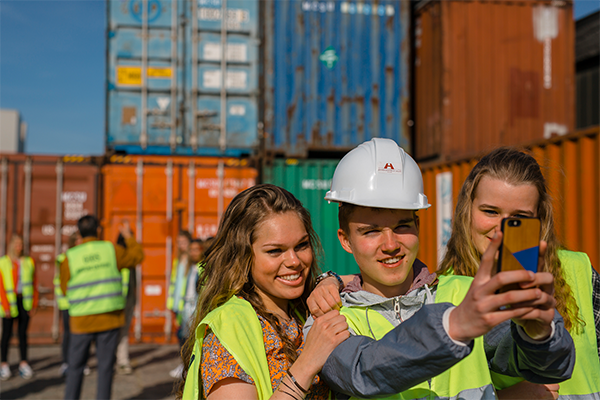 Why create a Port Center?
Creating a Port Center with AIVP means arming yourself with a priceless mediation resource that addresses the needs of citizens in every port community, and answers their questions about the port and what it does.
It is a sustainable approach designed to bring all your partners on board with your development initiatives. A Port Center can help ensure that your projects enjoy the support of the wider community, by providing the right information about your plans and activities.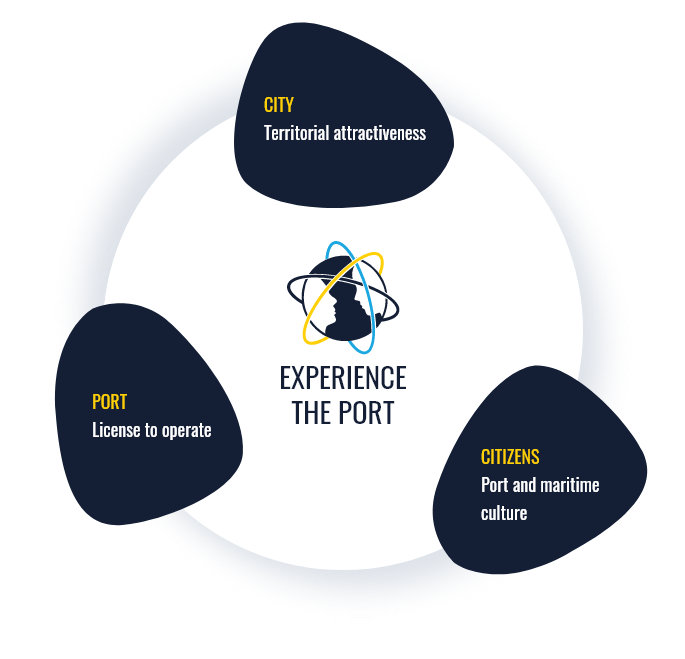 The Mission of a Port Center
The Port Center Missions Charter, produced in collaboration with AIVP's experts, is the reference document you need to rally your partners around shared goals. It sets out your commitments and ambitions for dialogue with citizens, and shows your port community what the future could look like.
The Mission Charter of a Port Center defines in ten points the essential challenges and objectives of any Port Center:
Explaining the port
Promoting port-related trades and professions
Projecting the port's image
Experiencing the real port
Learning through Edutainment
Adapting to the public
Engaging the Port Community
Developing a Port Center in synergy with people involved in the region's heritage and culture
Maintaining a neutrality – developing the spirit of a Port Culture Forum
Assisting the sharing of experiences
Antwerp Port Center, Belgique
Genoa Port Center, Italie
Port Center Le Havre, France
Livorno Port Center, Italie
Port and City of Montreal, Canada
Port of Ashdod – Visitor Center, Israel
Port de la Guadeloupe et ses partenaires, France
Transnet Port Authority, Afrique du Sud
Dublin Port Company and City of Dublin, Irelande
Lorient Agglomeration et Audelor, France
Port of Vancouver, Discovery Center, Canada
Port et Communauté Portuaire de Bruxelles, Belgique
Communauté Ville Port de Marseille, France
Ville de Le Port, Port Réunion et TCO, France
Communauté Ville Port Côte d'Azur, France
Communauté Ville Port de Bilbao, Espagne
Our label

The "Port Center By AIVP" label certifies that your actions conform to the Port Center Missions Charter. It ensures that your project has complete credibility in the eyes of your partners and the public.
How to
create a Port Center
The Port Center Concept is an effective way to make sustainable port city relations a practical reality. Find out how to create your Port Center.
Find out more