MAGPIE "Let's build together the green port of the future"
The MAGPIE project aims to transform our port cities into "Green and Intelligent Port City Territories", true integrated and efficient multimodal hubs. MAGPIE's ambition is to revolutionise the supply chain and the use of green energy in maritime transport. This involves improving the energy efficiency of ports and deploying alternative fuels at all levels of the logistics chain. The 10 pilot demonstrators will enable innovations to be brought to maturity to facilitate the decarbonisation of port cities.
Within the MAGPIE project, the AIVP is responsible for knowledge dissemination and community engagement.
Several AIVP members are part of this European consortium:
The Port of Rotterdam, an active member since 2000, is the coordinator.

HAROPA Port, a member since the creation of the association in 1988, is one of the leaders.

With the AIVP, the "city-port" dimension of this European project is fully taken into consideration. The evaluation of the societal and environmental impacts of each new technology will be carried out by several scientific institutions with which the AIVP regularly associates itself, such as the Erasmus University of Rotterdam or the Delft University of Technology (TU Delft). The possibilities of replicating the technologies developed on a larger scale will be studied from the point of view of sustainable development and climate.
With European funding amounting to €25 million over 5 years, the MAGPIE project participants will carry out 10 pilot projects in 3 key areas:
alternative energies ;
smart technologies applied to port operations ;
river and rail connectivity with the hinterland.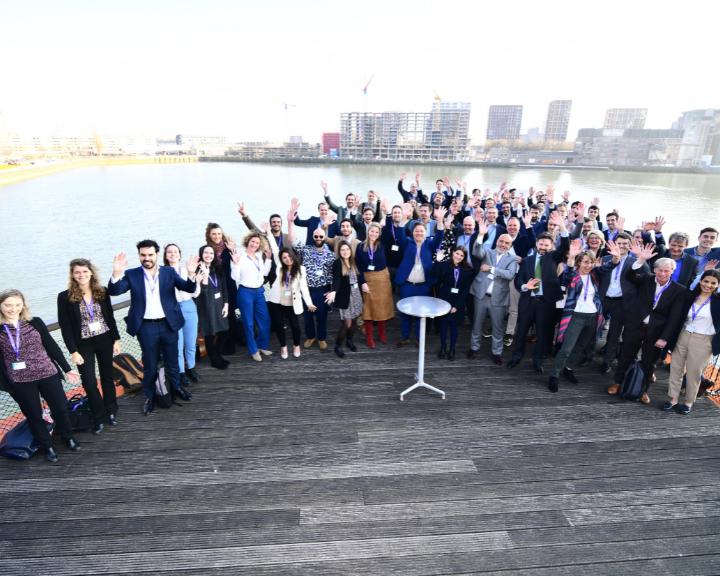 This project has received funding from the European Union's Horizon 2020 (MFF 2014-2020) research and innovation programme under Grant Agreement 101036594.