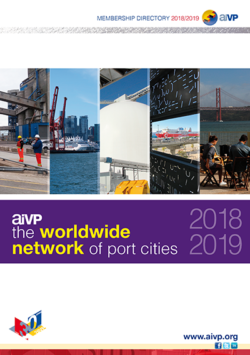 With AIVP, you can reach an international network of urban and port decision-makers and their economic partners. This is the opportunity to publicize your actions! We offer different advertising materials:

A page in the membership directory – special edition of AIVP 30th anniversary, English paper publication distributed at above 1700 copies
A banner in the trilingual AIVP newsletter, 2500 subscribers, sent twice-weekly
Sponsorship possibilities of the World Conference Cities and Ports which will also celebrate AIVP's 30th anniversary
You can download a detailed description of the media pack by clicking on this link.
contact : Corinne MONNET tel : +33 2 35 42 78 84 email : cmonnet@aivp.org