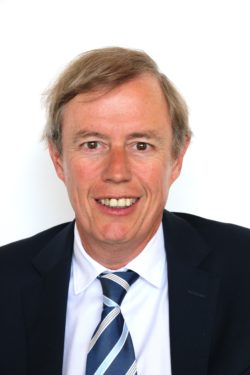 By Philippe MATTHIS, President of AIVP, the worldwide network of port cities.
The European Green Deal has just been unveiled by Ursula von der Leyen, the new President of the European Commission. It aims to commit EU Member States to the ecological transition, even if this means introducing new rules. The EU will be carbon neutral by 2050. If that target is to be met, every sector of the economy will need to take action, and naturally port cities have a crucial part to play in the transition. The European initiative builds on the approach already adopted by port cities, whose 2030 Agenda contains a commitment to promoting sustainable development both locally and globally.
Here are just a few examples:
We know that inland and coastal port cities are at the front line when it comes to risks of marine submersion and extreme climatic events. As the recent floods in Venice sadly demonstrate, the need for action is urgent. So Europe's new goals for cutting greenhouse gas emissions are excellent news. We are of course right behind this initiative.
In terms of developing renewables in anticipation of the end of fossil fuels, post cities also play a valuable role as laboratories for innovation, as evidenced by Euroméditerranée's deployment of an ocean thermal energy project in Marseilles. The public sector organisation pumps sea water from the port to generate heat or provide air-conditioning to homes and offices.
Port cities are also looking to improve air quality, which is often severely impacted by industrial activity at ports, or even by ships themselves. This is the case in Barcelona, where the port is working on an ambitious programme to improve air quality directly affected by its activities. We are delighted to see that the EU Commission's planned measures take account of the concerns expressed by residents of port cities regarding air quality, by introducing a requirement to develop cold ironing facilities and promoting multimodal transport.
This green deal is important not just for Europe, but for port cities around the world, showing that it is possible to reach a common position on ambitious environmental goals. Port cities, port authorities, and economic operators are gearing up to implement these guidelines in their respective areas, and will throw their backing behind the Commission's arguments at the UN Ocean Conference due to take place in Portugal this year.