The Autorità di Sistema Portuale del Mare Adriatico Orientale, is an active member of AIVP since 2016
AIVP –

How is the Covid-19 affecting your territory? What are the consequences on the port activities, especially on the logistical and economical dimensions?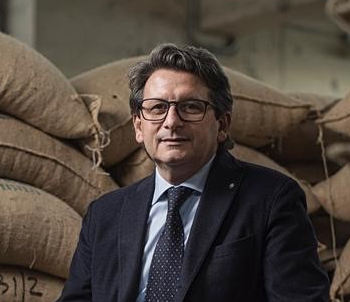 Zeno D'Agostino, president of Port of Trieste –
The Covid-19 outbreak heavily have impacted Northern Italian regions (mainly Lombardy) that represented, in fact, the first area where the Covid-19 sprawled in Europe. As a consequence, a quite comprehensive emergency lockdown has been issued since the beginning of March and it is expected to be relaxed over next weeks.
Although lockdown, our free port with its railway logistics remained and still is fully operational, anyway. With regards to traffic, our port through intermodal railway services, plays mainly a gateway role for further European countries (Germany, Hungary, Austria, Slovakia, Luxembourg, etc.). As a consequence, our traffic is mainly affected by lockdowns in other countries, where the pandemic outbreak, however, emerged later than in Italy and with different patterns. In general, we expect that lockdown management in such countries will allow the Port of Trieste to maintain substantial traffic levels, although quantitative reductions will be unavoidable.
AIVP –

How does Port of Trieste contribute to fight the virus?
Zeno D'Agostino, Port de Trieste – As providers of strategic services, we have immediately implemented all requirements and recommendations of the "Covid-emergency" Italian legal framework. But we also have promoted, within our port community, implementation of best practices to fight coronavirus at the best. We have for instance immediately deployed smart-working facilities for the majority of our white-collars and rapidly reacted to consign adequate Personal Protective Equipment to all the workers of the companies involved in port and logistics operations. Moreover, every driver or other person entering port gates is scanned with thermometers. In this moment we are developing a comprehensive integrated framework to manage, at the best, the post-lockdown period, which will be a challenging period anyway, in terms of health protection. There are a lot of people working to allow our port to continue to work safely, and we would like to thank them.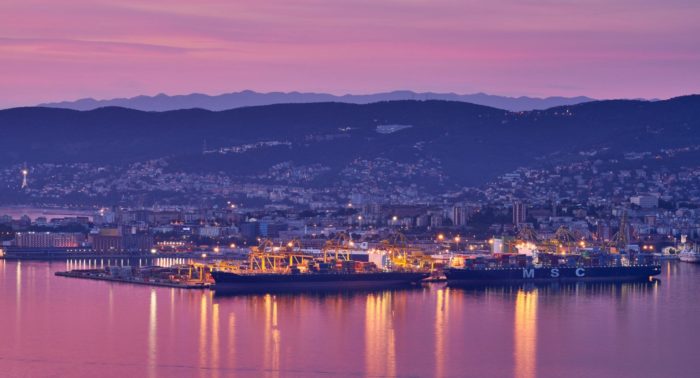 AIVP –

We recently highlighted your educational initiative for the #Stayathome campaign, which consisted in posting creative workshops, videos or readings for children on the Port's social media channel. Could you explain us, in few words, this initiative, or other actions you may have launched to keep the link with the citizens and to maintain the access to Port City culture?
What kind of social actions have you launched to support the community in this difficult period?

Zeno D'Agostino, Port de Trieste – The port continues to work, but like everyone else we have had to cancel all of our events, including our Open Day, children's workshops, and guided visits to our historic head office at Torre del Lloyd. We have thus decided to adhere to the "iorestoacasa" campaign with a special hashtag #iorestoacasaenavigo and stay in touch with the citizenry, so as to make these days filled with worry and doubt more bearable and to give children and families the gift of a smile.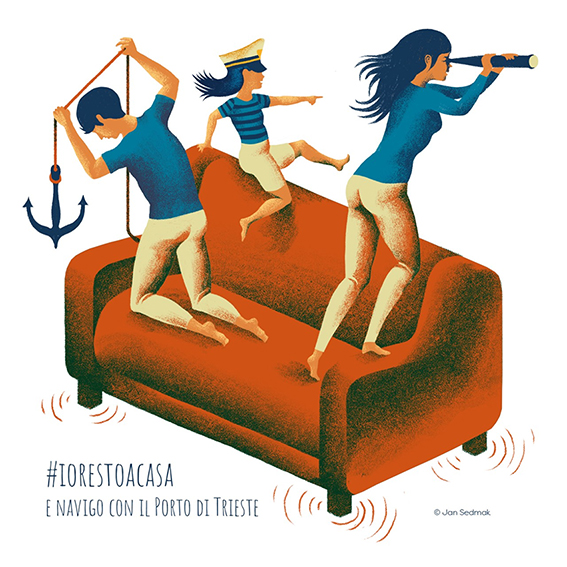 The port of Trieste's social media channels are periodically broadcasting original content, workshops, videos, readings, and nursery rhymes for young children, so that the time they spend at home may be creative and pleasant, and to introduce children to the port. If children can't go to the port of Trieste for educational activities, then the port visits them at home. This is the initial message of the first of a series of online creative workshops for children. The port has a social role for the local community and the goal of this campaign is to continue interacting with families even during the coronavirus emergency.
Some workshops, available in English at https://www.youtube.com/watch?v=sDfybNVWlGg and https://www.youtube.com/watch?v=LfpK8NUnkfo require papers, scissors, and a lively imagination for a fun exploration of the sea, among ships and cranes, without leaving home. Adults will be able to enjoy virtual visits to Torre dell Lloyd curated by the Friuli Venezia Giulia Association of Tourist Guides and other initiatives, all available online at https://www.youtube.com/c/PortodiTrieste