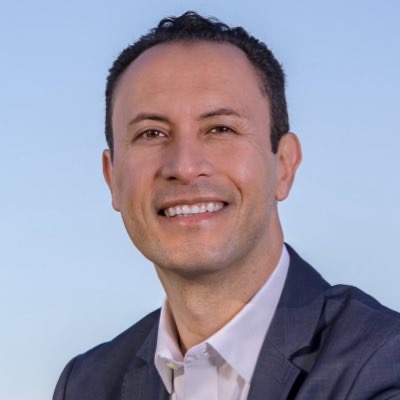 The Port of San Diego is an important economic driver for the San Diego region in California, including the five cities around San Diego Bay – Chula Vista, Coronado, Imperial Beach, National City, and San Diego. This seaport is one of the 30 largest ports in the United States and plays an important role in protecting the 34 miles of waterfront and tidelands under its management while providing a balanced approach to the maritime industry, tourism, recreation, the environment, and public safety. The Port collaborates with various local, state, and federal agencies and its many communities and stakeholders on various projects and initiatives in support of commerce, community, and the environment.
Interview with Chairman Rafael Castellanos, Port of San Diego Board of Port Commissioners.
"In a few words"
AIVP –You have just joined the AIVP. Could you briefly introduce your organization to the other members of our international network?
The Port of San Diego is a public corporation and regional government entity created by the California legislature in 1962 to manage the tidelands of San Diego Bay in a manner that promotes commerce, recreation, navigation, and fisheries. The Port is a self-sustaining entity that does not assess or collect taxes. The revenue we earn is primarily through our real estate and maritime businesses, which is pumped right back into the region in the form of public infrastructure, amenities, and services – including 22 public parks, waterfront promenades, public safety, environmental initiatives, and more.
The Port of San Diego is the fourth largest port in California with two cargo terminals – one specializes in roll-on, roll-off cargo, the other in breakbulk and refrigerated cargo – and two cruise ship terminals, which are serving about 140 cruise calls this season.
In our real estate portfolio, we have approximately 800 tenants and subtenants made up of visitor-serving businesses such as the San Diego Convention Center, the San Diego International Airport, hotels, restaurants, museums, and other attractions as well as industrial businesses like shipbuilding and ship repair companies. Our real estate team strategically works with companies to develop opportunities to grow their businesses through network collaboration and access, creating vibrant experiences that attract millions of annual visitors and residents each year. We also activate our waterfront year-round through public programming, permitted and sponsored community events, parades, and concerts, interactive installations, artistic and cultural exhibitions, and more.
As environmental champions, we have many environmental protection and conservation programs in place to help improve the air and water quality around our tidelands and to preserve and restore the sensitive habitats of San Diego Bay. Through greenhouse gas reduction, sustainable development, stormwater management, water conservation, waste management and responsible business practices, the Port stewards the protection of our land, air, water, and wildlife. The delicate balance of a healthy San Diego Bay ecosystem is upheld through a collaborative network of programs and initiatives, each working on innovative ways to sustain our waterfront.
Most recently, we adopted our most ambitious environmental plan ever – the Maritime Clean Air Strategy. The Maritime Clean Air Strategy is a document that identifies more than 30 projects and initiatives to help reduce air emissions and improve public health while also supporting maritime operations. We're already taking significant steps forward. We'll be the first port in North America to utilize all-electric dual mobile harbor cranes and the first port in the United States to have an all-electric tugboat. We're also working toward converting all heavy-duty trucks serving our port to zero emissions.
Public safety is also an important function at our port. The men and women of our Harbor Police Department are all trained police officers and marine firefighters and work closely with local, state, and federal agencies in the protection of San Diego Bay. They patrol the bay by vessel and the surrounding waterfront by vehicle and are the contracted law enforcement agency at the San Diego International Airport. The department also includes a dive team, an explosive detection canine (K-9) unit, a maritime tactical team, a Homeland Security marine task force, and serves as partners in the Drug Enforcement Administration's regional narcotics enforcement task force and the FBI-led Joint Terrorism Task Force.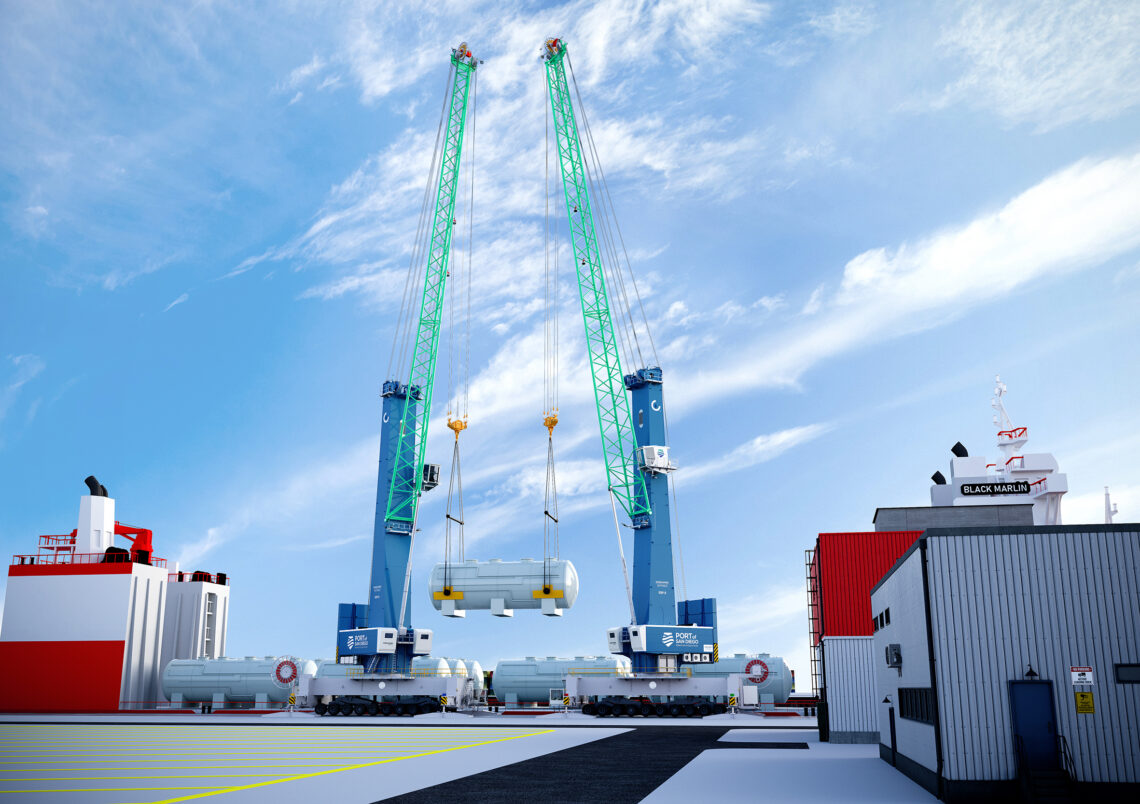 Exchange of knowledge and good practices
AIVP – What do you expect to gain from our international network and what can you bring to AIVP?
I've had the opportunity to see what other ports around the world are doing and how we can also innovate to build our businesses while better serving our communities and the environment. I was especially inspired on a recent trip to the Port of Rotterdam in the Netherlands. As Europe's largest port, they're building new, fully electric terminals. I believe we can do the same here, and we are working with and looking for more partners that share this ambition.
As an AIVP member, we hope to share and trade knowledge and best practices within the AIVP network that will help us improve, enhance, and build new relationships, locally, nationally and internationally. As a global network we must balance our environmental initiatives while still growing and improving our business operations. Also, we would like to hear about how your other port members were able to remain sustainable throughout the pandemic and share our experience with them. Additionally, we would like to collaborate with your members who have established similar Blue Economy Incubator or accelerator programs and share ideas and innovations.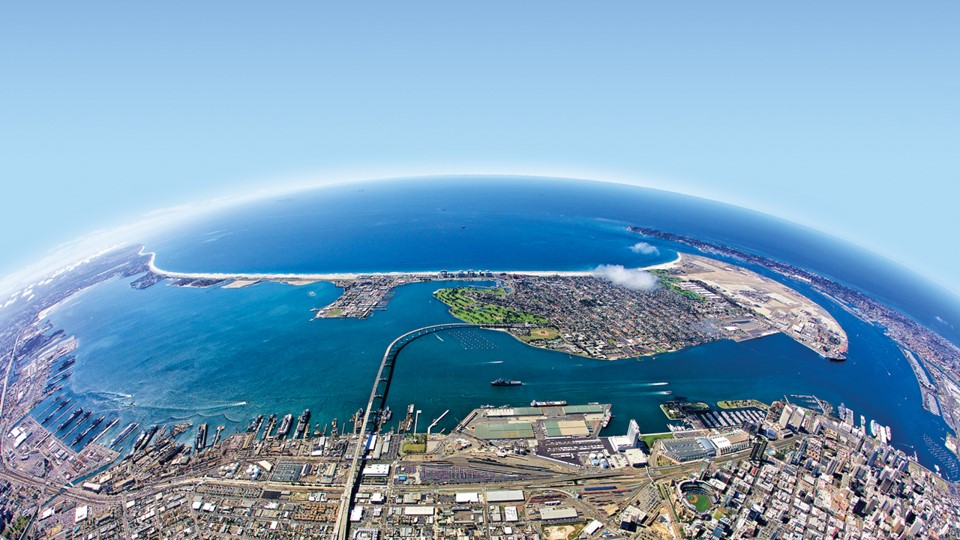 San Diego's blue economy
AIVP – You have an Aquaculture & Blue Technology Program, which acts as an incubator for innovation in the maritime sector. The Blue economy was a key topic for the AIVP in 2022 and is linked to several of our Agenda 2030 goals. Could you explain the importance of the blue economy for you and present a few of the pilot projects you are testing?
The Port of San Diego has always been involved in the blue economy. Shipbuilding and ship repair, commercial and recreational fishing, and environmental stewardship are just a few examples.
As this sector and technology has evolved, so has the role of our port. In 2015, we established an Aquaculture and Blue Technology Program to assist in the creation, development, and scaling of new business ventures on San Diego Bay, focusing on Aquaculture and Blue Tech.
A short time later, in 2016, we launched our Blue Economy Incubator, through which we are focused on growing and developing partnerships with innovative businesses who can deliver multiple social, environmental, and economic benefits to the Port and the region.
Our current incubator portfolio includes nine pilot projects with multiple benefits including environmentally-friendly shoreline infrastructure, shellfish and seaweed aquaculture, and water and sediment remediation.
One of our most recent partnerships was with ecoSPEARS to demonstrate a technology that extracts contaminants from marine sediment without dredging.
Another project, which has gotten a lot of national and international attention, is our partnership with ECOncrete. This project demonstrates a bio-enhancing concrete solution for marine infrastructure. Essentially, eco-friendly concrete tidepools act as shoreline armor in place of traditional riprap – but unlike traditional armoring systems, these tidepool units also support local marine life and enhance ecosystems. We've already seen settlements of various species, from algae and mussels to spiny lobster and octopus.
Our other projects include a portable field-testing kit optimized for industrial stormwater monitoring, a shellfish nursery operation using a Floating Upweller Nursery System technology, a project that harvests seaweed, a drive-in boatwash, a specialized vessel that removes marine debris from San Diego Bay, and a smart marina software application.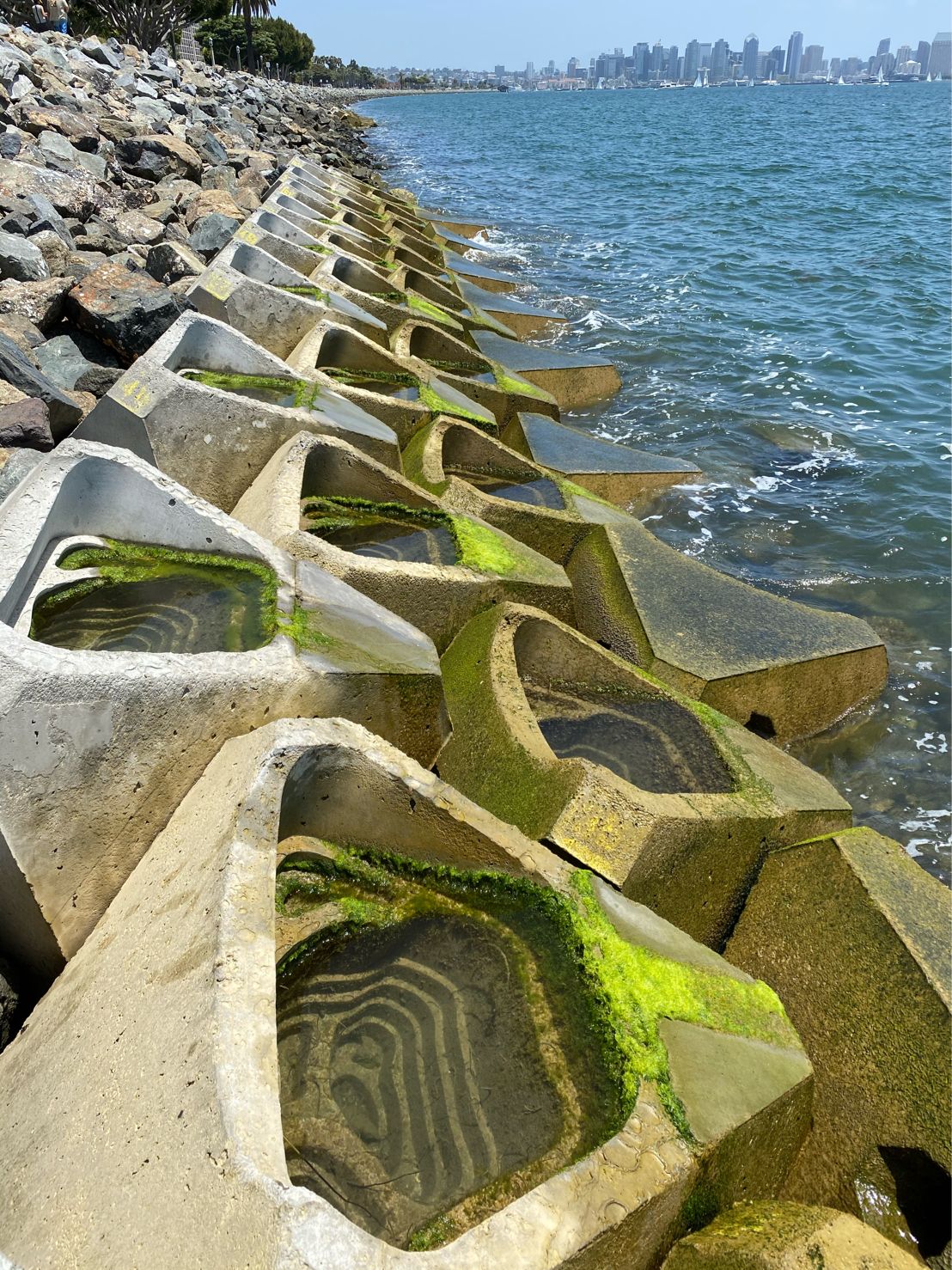 Redevelopment of the Chula Vista waterfront
AIVP – Port of San Diego and the City of Chula Vista are collaborating on the redevelopment of the Chula Vista Bayfront Area to create new parks and urban spaces. This is in line with Goal 8 of the AIVP Agenda 2030 – Port City Interface. How are you collaborating with the city of Chula Vista and its citizens and what are your primary aims for this redevelopment project?
The Chula Vista Bayfront is being transformed into a thriving recreational, residential and resort destination and we have been collaborating with the City of Chula Vista on it for decades. This project is truly an exemplary example of partnership between a city and a port and a wide range of stakeholders and the community.
The plan spans approximately 535 acres and calls for a substantial amount of public access and infrastructure including more than 200-acres of parks, open space, walking trails and shoreline promenades, RV camping, habitat preservation, roads, and waterways. The anchor project and catalyst for redevelopment is the Gaylord Pacific Resort Hotel and Convention Center currently under construction, with additional hotels, condos, and retail to follow. The public and community's engagement and participation in developing this plan was instrumental – there were hundreds of public meetings.
In 2012, this visionary master plan was unanimously approved by the California Coastal Commission. Since then, the Port, the City, and numerous development, design, and construction partners have been working to bring the collective vision of the community, the broader region, the Port, and the City to life.
We partnered with the City of Chula Vista in the financing the first phase of this project, which entails the Gaylord Pacific, a new waterfront park, and associated infrastructure. Working with the City of Chula Vista and the developer, RIDA Development Corporation out of Houston, Texas, the Port and the City closed escrow in May 2022 on a bond funding to assist in funding the convention center and public infrastructure. The Public Contribution consists of approximately $284 million toward the cost of the Convention Center and approximately $85 million toward related public improvements for a total public investment of $369 million. The total cost of this project is $1.35 billion.
In July 2022, we celebrated with the City, RIDA, and the community the groundbreaking of the Gaylord Pacific. The hotel will feature 1,600 rooms and 477,259 square feet of indoor and outdoor meeting space. The hotel is anticipated to open by Memorial Day 2025. This year, we'll break ground on the brand-new park, which will be complete before Gaylord opens, and soon we'll begin expanding one of the bayfront's existing parks. Combined, these projects and more will result in a world-class destination in San Diego – a unique place for people to live, work and play.