On Friday 27th of April 2023, by signing the AIVP 2030 Agenda, Mrs Valérie Plante, Mayor of Montreal, and Mr Martin Imbleau, Chairman and Managing Director of the Montreal Port Authority, displayed their common ambition in matters of sustainable development and their will to work hand in hand in the service of the territory.
Underlining the necessary holistic approach to sustainable development, the two partners emphasized the crucial role of the port for the local economy but also its implication in social development, dialogue with the communities, the environment or decarbonisation. Together, Port and City intend to further intensify their dialogue, to coordinate their actions and to involve the citizens in the Port-City dialogue.
This joint Port-City signature emanating from a large North American port city is a source of pride for the AIVP. It testifies to the road travelled towards a constructive Port-City dialogue, carrying innovation and opening the way to an ever more sustainable port city. It is also a recognition of the ambition and legitimacy of our Agenda 2030.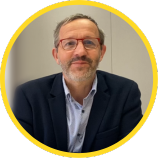 Bruno Delsalle, General Manager of the AIVP
"I invite all the port cities of the network to commit themselves on this path. At the end of the year, the AIVP will propose to its members a self-evaluation tool for their public policies with regard to our Agenda. This is the moment when each port city can federate the energies of all the communities that compose it and build a common future".
Read the interview of Ms Valérie Plante, Mayor of Montreal, and Mr Martin Imbleau, CEO of APM Port de Montréal, about their shared City Port ambitions. : here
Learn more about the AIVP 2030 Agenda here.