During a mission organised on behalf of Grand Port Maritime de Guyane (GPM-Guyane), Olivier Lemaire, General Manager of AIVP met numerous stakeholders from French Guiana and discussed plans to create a new Port Center.
Guiana, a French overseas Territory in South America, is known for the rich biodiversity of its territory, largely covered by tropical rainforests. The European Space Agency also has facilities there, in the town of Kourou. Since 2013, GPM-Guyane has operated all of French Guiana's trading port infrastructures dedicated, in the towns of Cayenne and Kourou. It is also responsible for developing a Five-Year strategic port plan to promote the development of the territory as a whole, including a focus on the circular economy and various studies have been carried out in collaboration with local parties and professionals. Partnerships have also been created with neighbouring Suriname and Brazil, as well as the neighbouring French Territories of the Caribbean.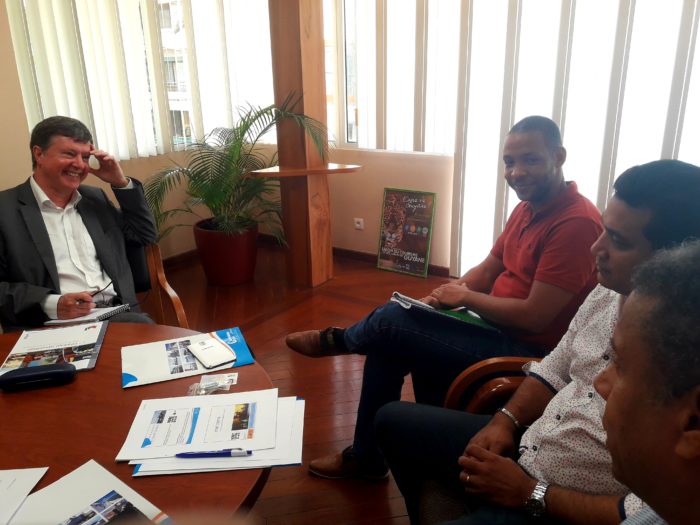 Recent studies have shown that the population of Guiana (300,000) knows little about the port and what it does. As an economic growth engine with an impact on territorial planning, GPM-Guyane is looking to unite all of the stakeholders in the territory around its missions and objectives. It is also keen to forge a closer dialogue with the public, for whom it also generates jobs and career opportunities, whether directly or indirectly. Against this background, AIVP has been tasked with helping GMP-Guyane to strengthen its links with all of its institutional and economic partners, and with the people of Guiana, particularly the younger generation.
At the crossroads between the development of environmentally responsible tourism, expansion of the aerospace base in Kourou, and a host of projects to capitalise on the territory's resources, a Port Center Missions Charter for French Guiana is also intended to promote better visibility for the scope and diverse nature of its activities. Dialogue with the public is key to this. The new agreement is expected to be signed by all local stakeholders by the end of November 2019.
Contact: Dominique THEGAT
Grand Port Maritime de la Guyane
Head of Communications
Institutional and Commercial Relations
d.thegat@portdeguyane.fr