The Board of Directors of Buenaventura Regional Port Company has announced the election of Liborio Cuéllar Araújo as the new General Manager. We had a meeting with Mr Cuéllar Araújo, who told us that he wants to present his mission and the organisation. His object is to use the organisation to work for the local economic and social fabric.
Buenaventura Regional Port Company (RPC) is an active member of AIVP.
An ambitious sustainable development agenda
AIVP – You have just joined the Buenaventura Regional Port Company as General Manager and you have discovered AIVP as part of working your way into the job. In an introductory meeting, you reminded us that this Port Company is not a Port Authority, as is the case of many of our members, but a company that owns one of the biggest multipurpose terminals in Colombia and the Pacific Region.
The fact that you are a private company means that your commitment is especially clear. So what motivates the company and what factors lead you to act in support of sustainable development and the port's citizens?
As a company, our motto is to support competitiveness and to be the Number One multipurpose port in Colombia. But this orientation goes further, because as a company we also have a commitment to the social environment in which we operate.
So contributing to the sustainable growth of the city is one of our priorities; we work to ensure that people have access to education and job opportunities, and that is why 95% of our employees are from Buenaventura. We are the main generator of employment in the city.
By the same token, through our Foundation we launched the Bahía Buenaventura College, a space with innovative, sustainable infrastructure, including experimental laboratories and a package of elements specially designed to stimulate the innovation and creativity of the children of Buenaventura.
Furthermore, we constantly seek to carry out actions like cleaning-up days, tree-planting, meetings with young people, business visits for pupils, etc., in order to contribute to the integrated development of the community, since we are the country's Number One shipping terminal.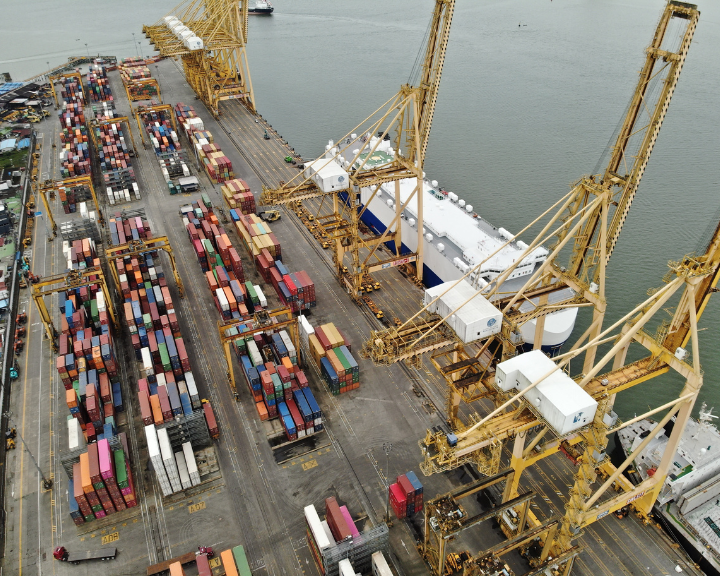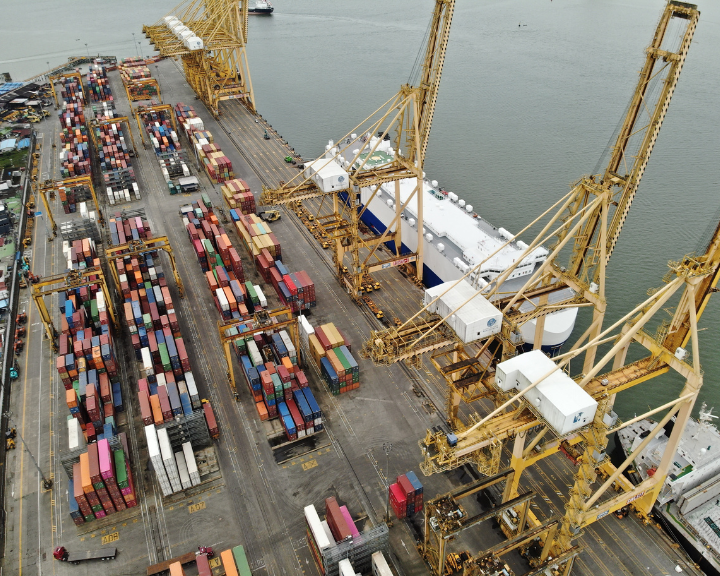 The concrete actions
AIVP – In an interview with AIVP shortly before you took over, your predecessor, Mr Gustavo Florez Dulcey, explained to us that Buenaventura RPC was in a position to "take concrete measures to make Buenaventura the port city of tomorrow and the centre of the country's economic development".
Can you give us a few examples of concrete actions to make this aspiration a reality in the future ?
The shipping industry is very dynamic, so in this company we are always trying to be in the vanguard in terms of latest-generation infrastructure and equipment; this will enable us to keep up our operational flows and go on guaranteeing quality in every service that we provide.
For example, last May we had meetings and negotiations with the Hapag-Lloyd shipping line, in which we managed to get them to call at Buenaventura with their new MSW service (Mediterranean, Caribbean, Central America, West Coast South America Express), giving us a direct link to Europe.
Achievements like this have helped to earn us wide recognition; for example, the Port of Buenaventura has recently been recognised by the World Bank as one of the 20 most efficient ports in the world, consolidating our operations as an international reference and putting Buenaventura on the world map.
Likewise, our shipping terminal is certainly one of the most secure in the world. We have cutting-edge technology like drones, facial recognition cameras, detectors for illegal substances or elements, and highly skilled and trained staff to ensure transparency in our processes, guaranteeing safe transport for our customers' goods.
All these actions are aimed at making this city a port services capital in Colombia and the world, and a focus of development in the Pacific, and finally the principal entry and exit point for goods entering and leaving the country. We work to guarantee supplies to Colombia and to contribute to economic development and growth in international trade.
The programs of sensitisation
AIVP – During our conversations, you mentioned the difficult situation in Buenaventura, linked to a variety of problems ranging from employment to drug-trafficking, which is still a serious issue in the region. You plan to address these problems through your commitment as a company able to finance – for example – education or awareness programmes, initiatives in line with Goal 5 of the AIVP 2030 Agenda "Investing in human capital".
Can you explain to us how this social commitment, an immediate cost for the RPC, can be understood as an investment which will have a quantifiable positive effect on your organisation in the long term?
As one of the biggest economic players in the city of Buenaventura, Buenaventura RPC has a commitment to the social development of the communities adjoining the area of influence of our operations. By acting together with the Port Company Foundation (FSPB), the company has been able to make a positive impact on improving the living standards of more than 2,000 people in the city.
Using an integrated social intervention model, the Foundation has constructed a direct link with our communities, implying a close, trust-based relationship.
Throughout its history, we and the FSPB have been able to consolidate a strong relationship with the communities. We discover their needs and then provide educational programmes intended to build empowerment and development networks between the beneficiary students and their environment. In this way, we not only have an impact on this large population, but we also reach their families with a holistic intervention from the classroom to their homes. Our aim in the long term is to get more and more children and adolescents to benefit from the offers made by the Foundation, making them agents of positive change and future leaders of Buenaventura, as they are sure to go on working together for a better future for this magnificent city.
The open doors
AIVP – We have heard about your open-door strategy through our supervision work. This operation, carried out with the Valle del Cauca University on 26 July, was a success: it enabled students to understand in situ how a terminal works.
Would you like to perpetuate this initiative to make the port-city interface more permeable – and perhaps stimulate more vocations?
Building bridges between the academic world and productive industries is fundamental for training human capital, and for contributing to the development of the region's economy. This is why we as a company think it is fundamental to keep in contact with future professionals who are studying today. This will enable them to use their knowledge to realise the full growth potential of shipping terminal operations.
So the "Open-Door" strategy, which has enabled students on professional, technical and technological courses to visit the Buenaventura Port installations, forms part of these links that we will continue to forge with the universities of both Buenaventura and Valle del Cauca; because the object is to get talented young people to stay in the region so that their innovative ideas help to strengthen the shipping industry, which today is an important component of the economy of this part of the Pacific coast.
AIVP and the Sociedad Portuaria de Buenaventura
AIVP – Finally, since no one questions your alignment with the values of our Association, can you explain to the other members of our international network what you aspire to achieve through the AIVP and how it can help you – with services or references – in some of the actions you have already mentioned or in your future projects?
Having the backing of organisations like AIVP is very important for us and is a real help; it gives us an opportunity to extend the scope of all the initiatives that we are carrying out, and it allows us to draw on support and experience, helping us to create high-impact projects to benefit the communities adjoining our terminal.
Our common purpose is to improve relations between the city and the port of Buenaventura through joint cooperation, in order to promote more sustainable, responsible and innovative urban, port and economic development.
So I think that the possibility exists to work together to contribute to the growth of Buenaventura, which has been the home of our company's operations for more than two decades, while always seeking to guarantee the welfare of the most valuable asset of any city: its people.
August 2022