Interview with Jamie Cudden, Smart City Lead – Dublin City Council.
Officially launched in February 2018, Smart Docklands is the result of various initiatives launched in the past years. The programme concerns a district which currently home 500 businesses, 44,000 workers and 26,000 residents. The priorities for this smart district are the mobility, environment, buildings and infrastructures.
Could the innovative solutions currently being tested and/or implemented in Dublin be replicated by AIVP port cities members who are facing the same challenges? Let's talk with Jamie Cudden, Smart City Lead – Dublin City Council.
Dublin City Council is an active AIVP member since 2012
and the Dublin Port Company since 2018
AIVP – There are various examples in the world of City Port spaces being transformed in hub for innovation. Can you explain us why the Docklands area has been chosen for being a smart city testbed?
Jamie Cudden, Dublin City Council – From its origins as a thriving industrial port area the district experienced a period of significant urban dereliction in the 20th century. A period of transformation was initiated in the late 1980's to reinvent the area into a global financial service hub. In 1997 the Dublin Docklands Development Authority (DDDA) was created by the DDDA Act 1997 to lead a major project of physical, social and economic regeneration of the area. The Project extended over 520 hectares, at the core of which were former Dockland areas comprising some 100 hectares of substantially derelict or low value industrial land. The various communities lying in the area outside of this core comprised some 17,500 people. Although there was a very strong and active sense of community, the area had severe economic and social problems.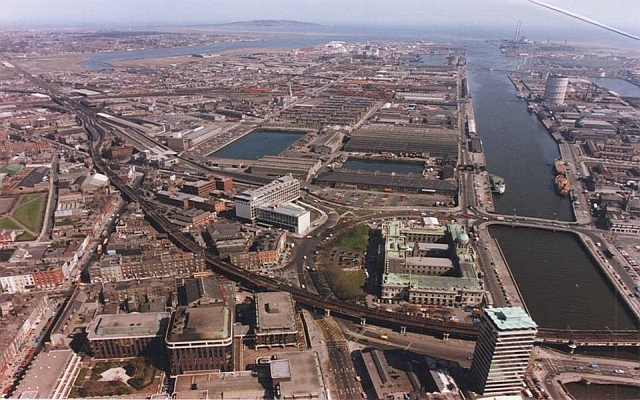 This Docklands has radically changed, not only through major phases of mixed use property development but also by involving local communities in the planning. The area was subject to a fast track development process (strategic development zone) since 2009 which has accelerated development.
The Dublin Docklands was selected as a location for this testbed due to its unique potential as a Smart City District. It has a diverse and growing population of residents and workers, and is home also to many of the world's leading global technology companies, who are ready and eager to make use of having a cutting-edge urban technology 'sandbox' in their backyard.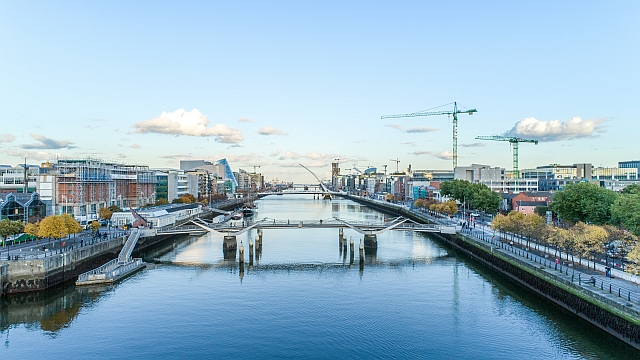 "Smart Docklands" – a Smart Dublin district, which was officially launched in February 2018 under Dublin City Council's Smart City Program. Furthermore, the area has benefited from significant property and infrastructure investment in recent years under DCC's Strategic Development Zone plans. Building on these foundations, our vision is to make the Dublin Docklands one of the best districts to live and work in the world. We do this through connecting diverse communities with each other, and empowering them to take an active role in developing and harnessing technology that will improve their lives.
As a result of these measures, the port city of Dublin, and its entry point in the Docklands, became amagnet for the world's leading financial services and technology companies looking to set up base in Ireland and Europe. The Docklands of Dublin now brings in approximately 9% of Ireland's GDP, with 3 billion EUR of expected investment by year 2025 much of this building out critical infrastructure, offices and homes – catering to over 500 businesses, including some of the largest global technology firms such as Google, Facebook, Airbnb, Twitter, and Accenture, employing over 44,000, as well as housing 26,000 residents and growing.
This concentration of activity made it an ideal test-bed location for our smart city programme, with municipality staff working together with these technology companies, emerging startups and SME's, residents, as well as researchers through the neighbouring CONNECT research centre (specialising in networks and future connectivity based in Trinity College Dublin) to trial solutions to improve everyday conditions.
AIVP – Can you tell us which are the main challenges Smart Docklands is facing, and provide us with a short description for some of them?
Jamie Cudden – Some of the city challenges we are facing include the following:
Traffic congestion and sustainable mobility:

creating a better interface and data flow for how traffic moves from the port into the city / how to create better information sharing and awareness on projected flows (e.g. cruise ships, cargo ships and truck movements);
promoting more sustainable modes of transport and electrification of vehicles and fleets;

How we respond to extreme weather events: delivery of enhance monitoring networks to deliver real time data and alerts on flooding risks across the port and Docklands;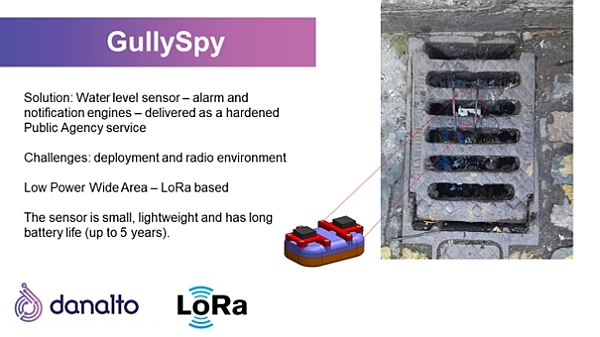 Improve energy efficiency and environmental performance: monitoring air quality and noise across the district and creating a better way to communicate and visualise this with local communities;
At the centre of this is also how we improve citizen engagement and drive more efficient service delivery.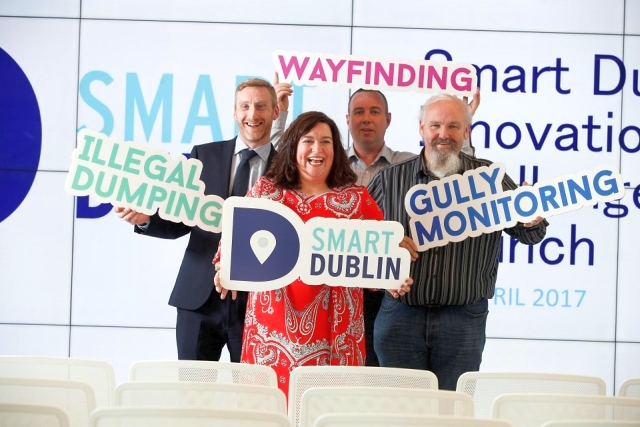 Dublin has also created an innovation progamme to engage with entrepreneurs and small businesses to trial potential solutions to help address these challenges. This is part of a programme called small business innovation research (SBIR) and is delivered in partnership with Enterprise Ireland. We are working with a number of companies helping them validate their solutions across the city.
AIVP – Which impacts the Smart Docklands initiative could have on the City Port relationships?
Jamie Cudden – One of Smart Docklands main themes is that of "Connectivity" and how this can be used in a way that can address city challenges. This includes deploying sensors to capture invaluable real time data such mobility across the district, air quality, noise, flood risk. We are also working with a number of partners to help generate better data across the district that will help is to monitor the impact of investments in the district. Our hope for the future is that we can deliver a much more attractive and sustainable environment and use smart technologies to help accelerate this vision in a way that creates better outcomes for residents and workers across the district.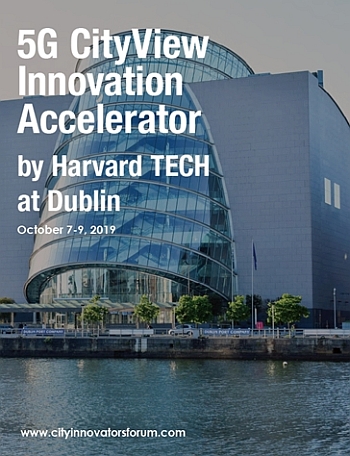 Other important impacts is that we are deploying infrastructure to improve connectivity such as emerging 5G as well as low power connectivity solutions (NB-IOT, LORA and Sigfox). This provides an enhanced potential to innovate and trial solutions based on these 'Internet of Things' to solve challenges and improve efficiencies and support the port in how they can better manage operations while also looking after the environment and promoting more sustainable outcomes. Smart Docklands provides that avenue to trial, test, repeat, and scale in order to reach these ambitious objectives in partnership with Dublin Port.
The Docklands is renowned for its connectivity, including its pioneering work for 'Neutral Host' 5G connectivity. The learnings and demonstration of 5G infrastructure will be 'on show' at this year's 5G CityView Innovation Accelerator in Dublin.
AIVP – The Port of Dublin is supporting the Smart Docklands project. Could you explain us why and what are you expecting from this project?
Jamie Cudden – The Port faces similar challenges to the city particularly in areas such as mobility, environment, energy and wider community engagement. As part of the Dublin Port Masterplan and infrastructure investments we are collaborating to ensure a joined up approach on the interaction between the port and the city. We are also using smart technologies to support this work.
Examples are collaborations on our city climate agenda and promotion of new technologies to reduce our energy consumption. This involves sharing of best practices, while the Port have also invested in smart energy efficient lighting and solar projects. We also work closely on addressing mobility challenges associated with port activities and cruise ships.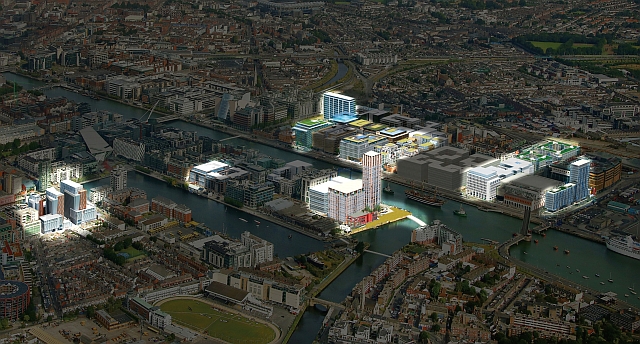 There are also projects in the area of digital twins (3D modelling). In a recent 3D data hack Dublin Port were one of the main sponsors encouraging start ups and entrepreneurs to innovate using a full 3D model of the docklands. This resulted in new innovations in how the we engage communities on planning developments using 3D models, better modelling energy usage across districts and also how we can deliver better emergency response services using smart building data. www.3ddatahack.ie
AIVP – Smart Docklands initiative is based on the stakeholders' engagement and, more specifically, the citizen participation. Co-construction and innovative renewed governance is one of the 10 goals of the AIVP Agenda 2030. Could you explain us how your smart governance strategy has being implemented and what are the results so far?
Jamie Cudden – Key to success of the Smart Docklands initiative is the top level support for the initiative from the Chief executive of Dublin City Council. This has enabled the city to bring together all the relevant stakeholders such a local communities, industry, start-ups, academia to agree joint priorities for the wider innovation programme.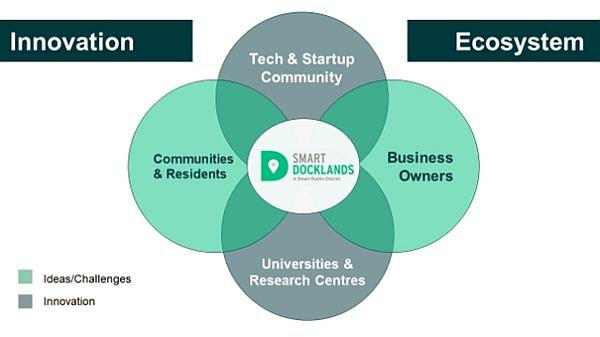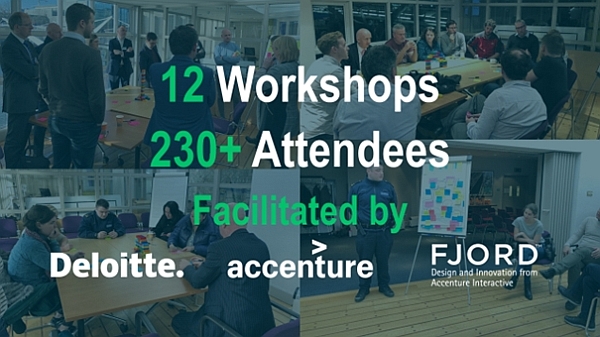 We have now engaged with over 300 people through strategic design workshops – a key output was a catalogue of challenges facing the district which now form the basis for a multi-year work programme for the district. In the Docklands, we saw the opportunity for Dublin City Council to bring that together in an independent way. Key to success is that we work alongside our City Council team who fast-tracks the strategic development of the Docklands district, putting in the right infrastructure, planning framework, the engagement.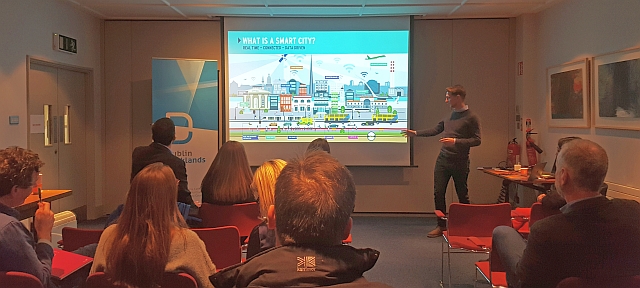 We wanted to give companies faster access to infrastructure, city assets, share domain expertise and knowledge, get projects out into the public realm faster, and bring together key stakeholders like the technology companies, developers, building owners and resident groups to ensure that we were aligning the programme to their needs.
Our work in the Docklands has just begun, but is already garnering significant international attention. Earlier this year, in recognition of the unique nature of the Smart Docklands initiative, Harvard University Technology and Entrepreneurship Centre presented DCC and partners with an achievement award for their contribution to the development of Smart Cities globally.