(Photos above and below courtesy of Le Port).
As the gateway for all supplies, ports are especially vital for island communities. Port Réunion (France) is closely tied to the story of this French Indian Ocean island's settlement by humans. To explain the port city's past and future development to the island's population, the AIVP was asked to help local stakeholders create a Port Center. A 19th century house located in the area between the city and port is set to be restored to accommodate the new center and its activities, while also encouraging local residents to rediscover the waterfront. Port operator Grand Port Maritime de La Réunion, the city of Le Port and the conurbation authority CTO, commissioned the AIVP to produce a preliminary study. After four months of work, the AIVP team travelled to Réunion to present their findings to the port director and the Mayor, who were accompanied by a number of public and private stakeholders in the port ecosystem.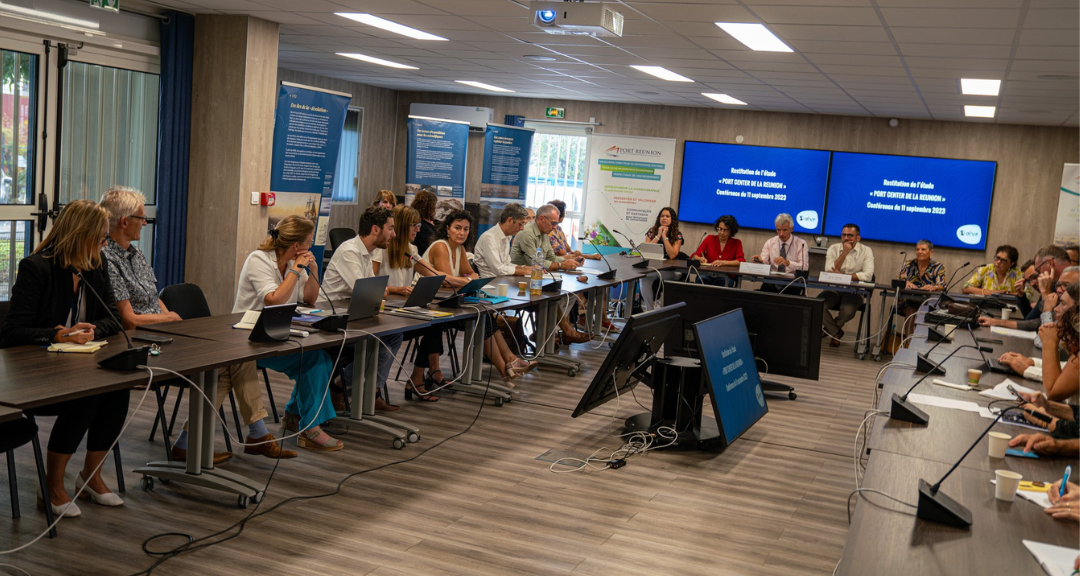 The main aim of the planned interpretation centre will be to improve knowledge of port careers, showcase maritime, industrial and port heritage and culture, and raise awareness about the environmental role played by the port. The AIVP's presentation was met with an enthusiastic response, with those present keen to move forward with the project and make the Port Center a reality.
While in Réunion, the AIVP team also attended the Indian Ocean Maritime Week, which was an excellent opportunity to catch up with many of its members in the region. Théo Fortin represented our association at a round table on the topic: "Green ports: climate change, energy transition, and port-city interface".