AIVP's Annual General Meeting has been held in Riga (Latvia) on 6th June 2019. Members have elected the new Board of Directors and Executive Bureau. The programme of activities and budgets have been approved.
In the AIVP's Executive Bureau (terms of one year): Philippe Matthis, CEO of the Port of Brussels was re-appointed President. Léa LASSARAT, President of the Seine Estuaire Chamber of Commerce and Industry (France) was elected as treasurer. Alberto CAPPATO, Director General of Porto Antico di Genova (Italy) was elected as secretary.
Two vice-presidents were re-appointed: Mario GIRARD, CEO of the Port of Quebec (Canada) for the North America Zone, and Séraphin BHALAT, Director General of the Port of Pointe Noire (Rep. of Congo) for the Africa Zone.
Two new vice-presidents were elected: Mr. Carlos MONDACA MATZNER, Director of Public Relations of the Port of San Antonio (Chile) for the South America Zone and Mr. Roland BLUM, Deputy Mayor – In charge of Finance, Budget and City Port Charter of the Municipality of Marseilles (France). He will be responsible for relations with local authorities.
New Directors have joined the Board or renewed their 3 year terms.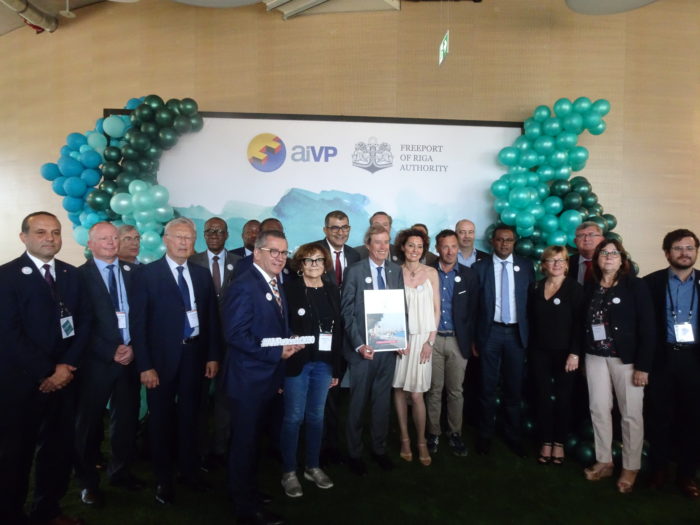 For the "Local Authorities" section:
Ville de Marseille (France)
For the "Port Authorities" section:
Port de Pointe Noire (Rép. du Congo)
Agence Nationale des Ports (Maroc)
Port de Bruxelles (Belgique)
HAROPA Port du Havre (France)
Empresa Portuaria de San Antonio (Chili)
For the "Professionals" section:
La Marina de Valencia (Espagne)
Union des Ports de France (France)
Porto Antico di Genova (Italie)