Created on January 1st , 2018, the port authority of North Sea Port manages the ports of Zeeland (The Netherlands) and Gent (Belgium). As a cross border authority, its duties were important against the Covid19 which was spreading from country to country. North Sea Port has tackled this challenge, keeping the link with the citizens and maintaining its sustainable development projects.
The North Sea Port, is an active AIVP member since 2018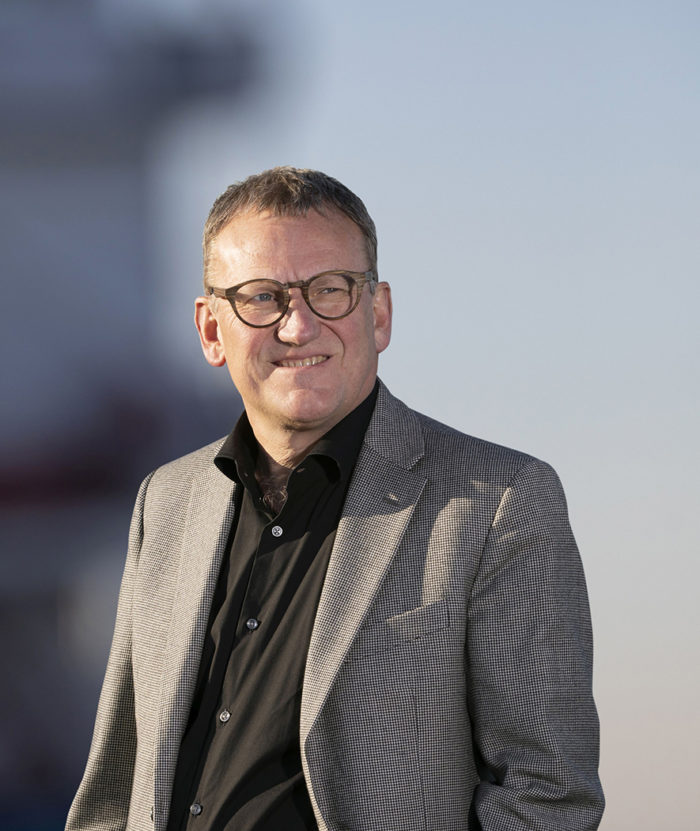 AIVP – To fight against the spread of the Covid19, North Sea Port has implemented many safety measures and restrictions such as on cruise ships. As a major company in its region, North Sea Port has launched many initiatives to help its community to fight against the pandemics. Could you give us more details about how your Port authority contributes to fight the virus?
Daan Schalck – CEO of North Sea Port – We are committed to maintaining the supply chain despite the pandemic. Regarding social responsibility, North Sea Port has made available an additional 100 bicycles for port workers during the Covid-19 crisis, in cooperation with the City of Ghent. This initiative illustrates a positive Port-City collaboration.
Additionally, a taskforce team is focusing specifically on the operational and economic aspects of the port and on safeguarding the supply of raw materials, goods, food and life-saving equipment. To this end, we are in close contact with companies, service providers and public authorities. Arrangements have been agreed with the national health services GGD (for the Netherlands) and Saniport (for Belgium).
AIVP – On its social media accounts, North Sea Port has been publishing a series of videos, and launched a photography contest opened to the citizens. These multimedia initiatives shows how the port authority cares for a better relation between the port and the citizens, despite the difficult circumstances caused by the Covid-19. Could you tell us more about how you manage to keep the link with the citizens, and to maintain the access to Port-City culture?

Daan Schalck – CEO of North Sea Port – We have indeed launched a series of videos called "Onze Haven" (in English: "Our Port"), which explain to the spectators the role of the Port during the crisis and shows the port community's daily work. These videos have been broadcasted on Wednesday – every two weeks – on the regional TV channels AVS (province of East-Flanders; Belgium)) and Omroep Zeeland (province of Zeeland, The Netherlands).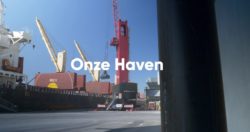 There is also the port-photography contest you mentioned, launched by North Sea Port, in which citizens can send photographs of the port. The winner will earn 2 VIP tickets for a Cruise trip. Our goal is to highlight the activities of the Port and to show the citizens the essential role of port workers.
This is the reason why we also shared a series of port workers' portraits on our social media accounts (especially our Facebook : https://www.facebook.com/NorthSeaPort/). We also made portraits of workers from companies which are based on the port domain.
Unfortunately, our coach tours in the port and our Port house (Havenhuis) in Ghent are closed until the 1st of November, because of the sanitary situation. But as soon as it reopens, the Port house will propose again exhibitions and activities to inform about today's port identity.
Information about our activities are available on our website.
AIVP – North Sea Port is the 5th port on the Northern Range, and its economic weight is essential to the local economy, as it is estimated the port generates a value added of around 14 billion €. Based on a cross-border region, North Sea Port can play an essential role in the resiliency against the social impact of the crisis. Can you give us more details about solidarity actions you may have launched to support the local community?
Daan Schalck – CEO of North Sea Port – North Sea Port offers financial aid for land tenants (lease in Zeeland, or concessions in Ghent) who may find themselves in a difficult situation. Unfortunately, we can't give you more details about the financial aid.
North Sea Port is focusing on its core business. This means we are working to keep our port and port activities operational. We want to prevent difficulties which could be experienced by workers. Among these difficulties are crossing the borders. Because borders have been closed during the crisis, we introduced a vignette for workers in vital sectors and with crucial jobs (i.e. key workers).

AIVP – North Sea Port will be at the heart of the coming economic recovery plans, because the supply chain of many cities in the Netherlands, Belgium, and Germany depend on its traffic. However, Port Cities still need to tackle climate change issue, which is one of the major Post-Covid19 challenges they have to face. What are your plans to combine economic recovery and sustainable development objectives?
Daan Schalck – CEO of North Sea Port – We wish to further develop the port in a sustainable manner. This is why we elaborated a plan called "Sustainability Ambition 2030".
As a logistics and industrial port, North Sea Port itself is also a source of CO2 emissions. These emissions are related to production activities. But we want to make the port activities less dependent on fossil fuels and aim to have a minimum of 30% renewable energy in our energy production mix by 2022. There are already one hundred wind turbines in North Sea Port area, which can provide energy to no less than 180,000 households with a year's worth of power!
We also count on companies to apply "clean technologies" in their business processes, and to try and exchange waste flows with other port users. It is the case with the re-use of Co2 produced by our industries for gardeners and for food production. Circular economy is a key system and offers innovative solutions. Our initiative to create a « Cleantech Cluster » in Ghent Region is also in this spirit.
Finally, we promote more sustainable transport of goods and want to set up ambitious projects in collaboration with the stakeholders, for example we launched studies in collaboration with the City of Ghent, the University of Ghent, and the Province of East Flanders.