During the past 30 years, AIVP has assisted port cities in finding their path to a more resilient, concerted and sustainable future. When we launched the AIVP Agenda 2030 in 2018, we gathered massive support from our members in the following months showing it was the right path. Starting in 2020, answering to our members' interests, we will organize our content following the goals of the Agenda, sharing more resources and knowledge: one goal of the Agenda, each month. Our first series since the 15th of September has been about "Health and Life Quality". It makes no doubt that health is currently the top-priority for most citizens around the world, as the atrocious death toll of the pandemic is still increasing. 
Port cities can help to fight this tremendous crisis, which also affects the living conditions of the citizens on the economic and social dimensions. During the past month, AIVP has shared good practices and ideas to improve the life quality of port citizens, reaching from improving water quality to reducing carbon emissions. Discussing health implies talking about security, and the awful disaster that happened in Beirut. AIVP started a reflection on the reconstruction of this lively middle-east port city and will engage more directly in the debate about industrial risks. Linked to this debate, we also were concerned for Mauritius, as an oil spill has threatened the coasts of this Indian Ocean island.
To sum it up, in a year without physical conferences, AIVP has decided to tackle sensitive issues with more work and more value-added than ever. Our association want to be at the frontline of the new world, and we are amazed by the significant innovation efforts of our port cities. We hope you find this knowledge useful for your port-city relationship.
Measuring and monitoring pollutions: how technology can preserve our health?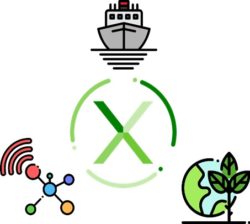 Environmental issues have been one of the top concerns for port cities. Before implementing technical measures to reduce the negative impact of port activities, is crucial to make detailed assessments to understand their impact and the best possible solution. Measuring this impact is also a key aspect for better port city governance and to increase the transparency of port functioning. This will also strength the trust of the citizens in their port and the authorities running it. As our new partner Pixel Port shows, today's technology facilitates the correct measurement of environmental impact and sharing this data with other urban institutions for combined solutions. The Internet of Things, a concept often seen in the media, can provide innovative paths, relying on data generated by sensors deployed in the port territory and machinery. One of the key tools developed by Pixel Port is the Port Environmental Index, a single indicator merging data from different sources, that can ease the exchange of information. The tool is current under development and you can help to improve it answering to their survey. Learn more about Pixel Port and monitoring strategies in the article.
Water is life! And ports can preserve it.
For the Suez Group, effective water management in port territories means a smart approach that involves not just monitoring and managing water quality in real time, but also anticipating the potential impact of weather conditions or emergency or crisis situations in order to respond more quickly. It also means engaging in dialogue and developing innovative solutions with the whole range of stakeholders that make up the City Port ecosystem. It is this very "co-construction" approach that Suez has deployed in Dunkirk (France) to make the area a "territory of innovation", especially when it comes to air quality. This commitment to providing a high quality living environment is also reflected in the solutions proposed by Suez to enable port cities and their residents to rediscover their rivers. AIVP was fortunate enough to be able to interview Suez about the delicate issue of water management.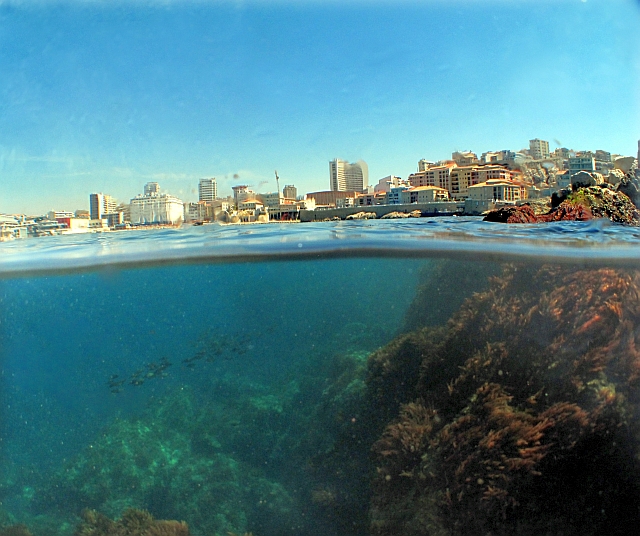 Greener facilities for better air and water quality!
Major seaports also have responsibility in the area of water management. In an interview with Xavier Lemoine, Director of Environment and Development at Haropa – Port de Rouen, we also discussed this issue.
However, in that interview we focused on the energy transition at the port of Rouen, whose carbon policy was put in the spotlight when the EU agreed to provide funding for electricity terminals by the Seine. The power source will enable docked vessels to shut down their engines. The "green port" policy adopted by the port of Rouen extends to various areas, including bonuses on fees payable based on the Environmental Ship Index, development of solar roof panels, and studies on the use of low-carbon fuels such as LNG or hydrogen. Above all, though, taking early action is the key, and that is why Haropa – Port de Rouen has rolled out an alert system to flag up the impacts of port activity, using sensors with multiple parameters. The externalities of dredging or chemical emissions are identified quickly and can then be dealt with.
All of these "green port" policies are consistent with the best practices promoted by AIVP, and we are delighted to talk to our members about ways of making their port cities greener.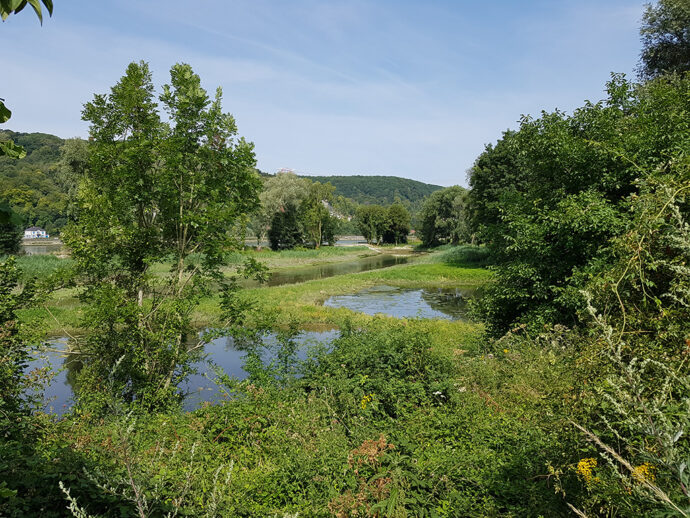 How to decrease the negative externalities of the cruise sector?
Cruises is one of the most discussed port sectors in port cities. While for some is a base for positive port—city links and economic benefit, being often described as an "urban friendly" activity, for others is a source of problems, from environmental impact, to traffic or over-tourism. The unusual summer period experienced in the northern hemisphere this year gave an opportunity to reflect on the impact of cruises in port cities and discuss possible futures. In a detailed article coordinated by Francesca Morucci and José Sánchez we learn about the situation in three port cities, Tangier, Bordeaux and Livorno, where cruises stopped in 2020. These port cities have developed specific plans and actions to reactivate the sector and propose a more sustainable future, balancing the interests of the hosting city with those of the cruise industry, taking into consideration environmental concerns and improving the communication and coordination between actors and citizens.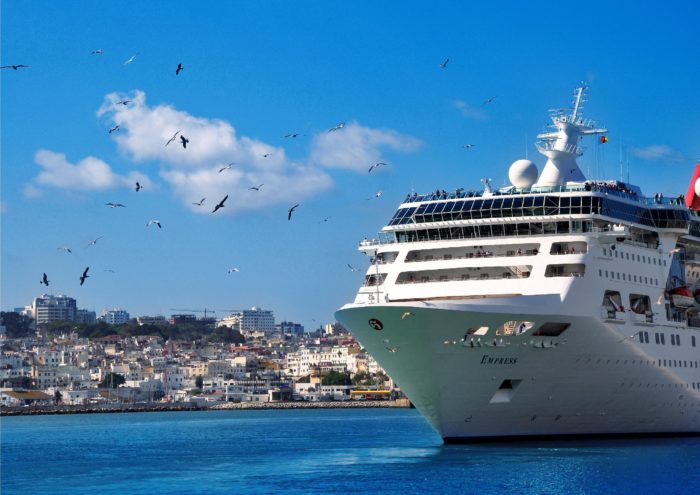 The discussion about cruises continued in the webinar moderated by Prof. Beatriz Tovar de la Fe, with the ports of Venice and Buenos Aires, and the city of Málaga. In the debate we could see that the scale of the ships presents today one of the main challenges for port cities like Venice who are pressuring to change the tendency to ever-larger cruise vessels. "Finding an equilibrium": all the speakers agreed on this key-idea. They highlighted the need to define a balance between the life quality, economic development and environmental externalities. Should port cities resort to strong measures such as stopovers limitations? That is what Pino Mussolino, from Venice, has advocated. However, softer solutions such as stakeholder's cooperation can also work, as has explained Marcelo Peyregne, from Buenos Aires. Diversifying local economies also constitutes an essential goal, as Pedro Marín Cots, from Málaga, wanted to underline it. He described how Málaga, which is dependent on tourism, has suffered from the stop of the cruises. One the bright side, new energy solutions are increasingly available in port cities, even though it remains unclear which one is the best one. While some support LNG, many others are investing in cold ironing to provide docked ships with green electricity, reducing their impact. New investments plans could accelerate this transition and reduce the environmental impact of these giants of the seas in port cities.
Anticipating the risks in our port cities. Keywords for a 21st century risk management
From last year's fire in Rouen to the events in Beirut and Mauritius, the terrible accidents that have occurred recently have re-awoken public opposition to ports and the industries on which they depend. The four speakers at our webinar highlighted the weaknesses in the way we manage risk. It is vital that we review these and ask the right questions. This means a new approach, which our speakers outlined using some important keywords: communication, transparency, governance, and cooperation. Communication and an on-going process of building a risk culture is essential for ensuring that the public also take on board this risk. That requires total transparency between the various stakeholders concerned, but also with the public, who will otherwise remain increasingly sceptical. This includes transparency about the risks that exist, but also the solutions that exist. A new type of governance is also needed: a collective governance that brings together all of the parties concerned, but which relies on an independent body to assess and control risks. Finally, this new approach to risk will have shown that international cooperation and pooling of resources are more vital than ever.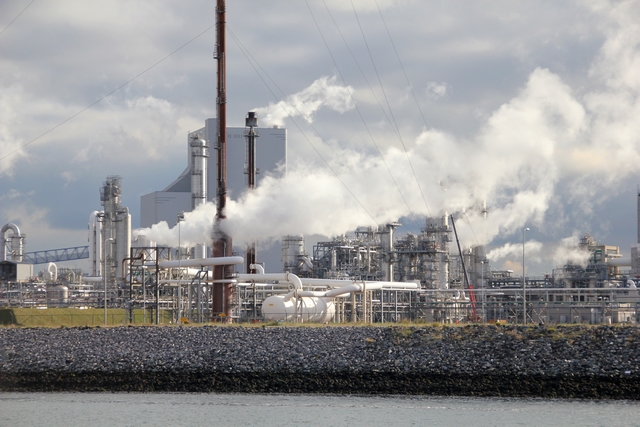 You may have noticed that something essential is missing in this post-crisis reflection. Culture has often been left behind in the past months, due to the crisis. AIVP believes culture and identity are a key-asset to strengthen social cohesion in port cities. A common cultural identity recalls everyone what they share in common, and incentivize citizens to work together to overcome the crisis. Port cities have a specific identity, and their citizens often share a rich maritime history, with a unique architecture.
This is why AIVP will dedicate to Culture a full series of publications from the 15th of October to the 15th of November. Stay tuned for more Port-City content!
Link to the articles: