From its strategic location and dedicated facilities, to experienced port stakeholders and partners, the Port of Antwerp already boasts numerous advantages when it comes to getting food onto European plates. It is also developing pioneering solutions in partnership with the port community. It is the same commitment to innovation that saw it set up an Agricultural Innovation Fund, to promote sustainable co-existence between agriculture, nature, and port activities.
An interview with Ingrid Vanstreels, Business development advisor at Port of Antwerp, and Dorien Van Cauteren, Environmental expert at Port of Antwerp
Port of Antwerp is an active AIVP member since 2008
AIVP –

In 2019, you reaffirmed your aim of becoming Europe's number one port for perishable goods. Antwerp has seen growth in this traffic in recent years. What are your biggest advantages in this area?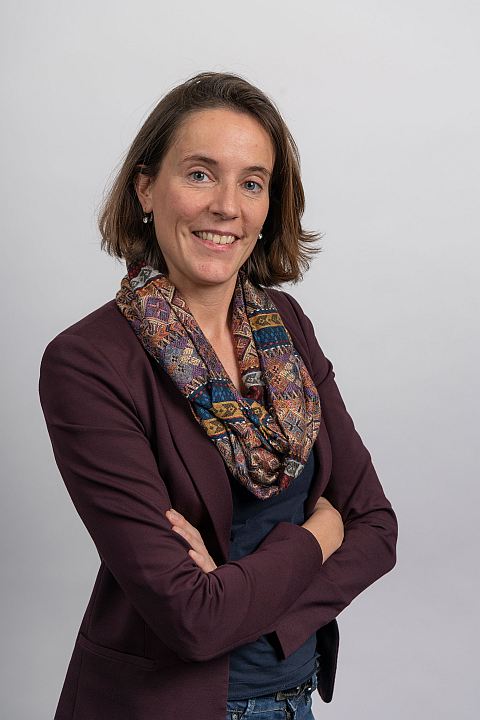 Ingrid Vanstreels, Business development advisor, Port of Antwerp –First of all our biggest advantage is our strategic location. As an inland deepsea port – we are located 80km land inwards – the distance between Antwerp and the European consumption areas is often the shortest. That's why a lot of regular maritime liner services are calling at the Port of Antwerp and we are the first port of call in Europe for many Latin American and West-African destinations. Not only do we have excellent overseas connection, we also offer smooth hinterland connections via an extensive network of European highways, waterways and railroads. That's why it's safe to say Port of Antwerp offers the fastest way from the field to the shelf.
Off course, a port is only as capable as the companies that are situated within the area. Specialized companies with years of experience and a passion for the job are eager to share their expertise. A large range of added value services are available, such as storage in special refrigerated and fresh areas, phytosanitary inspections and customs clearance. Furthermore, the service providers are adapting their capacities to the growing demand in fresh produce.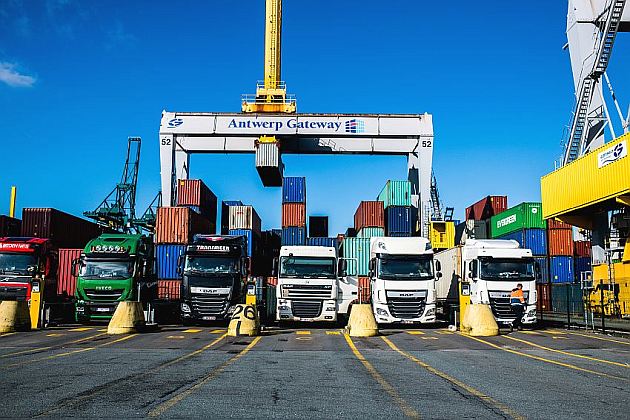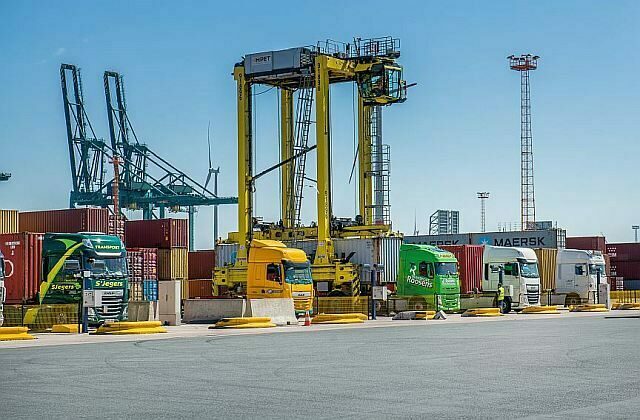 There are also numerous experienced forwarders in Antwerp. They help their clients design the optimal international transport route, act as a fiscal representative and take over the documentation, customs and inspection formalities. This results in a worry-free service.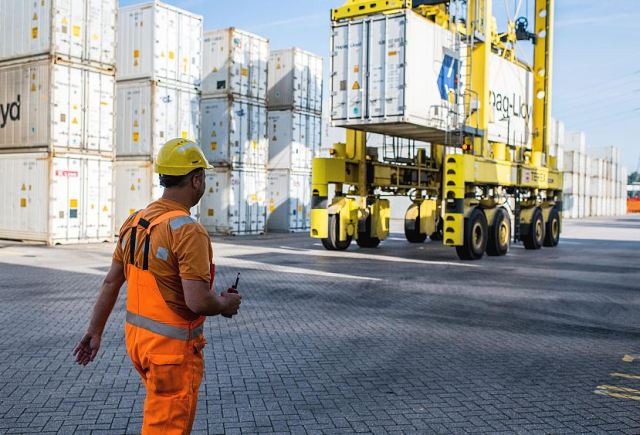 To stimulate growth in the segment, the port authority and the players within the port continually invest in state-of-the-art equipment for loading, unloading and handling activities. When visiting the port, you'll see ultra-modern gantry cranes that load and unload container vessels with a capacity of more than 23 000 TEU. And every container terminal in Antwerp is equipped with reefer facilities, totalling up to 8000 reefer plugs. For example, banana's or pineapples are unloaded and stored in automatic cold stores and the delivery to the market will be executed in less than 48 hours. The pressure on the chain is high. But thanks to our long experience we know how to deal with it.
Last but not least, the Port of Antwerp owes its great reputation to its highly trained workforce and exceptionally high productivity.
AIVP –

You created a Fund for Agricultural Innovation and launched a call for projects in 2020, and then in 2021, aimed at farmers on the left bank of the Escaut river. The aim is to find solutions that strengthen synergies between the port, agriculture, and the natural environment in this area. Can you tell us more about this initiative, and the new kind of agriculture that it will make possible?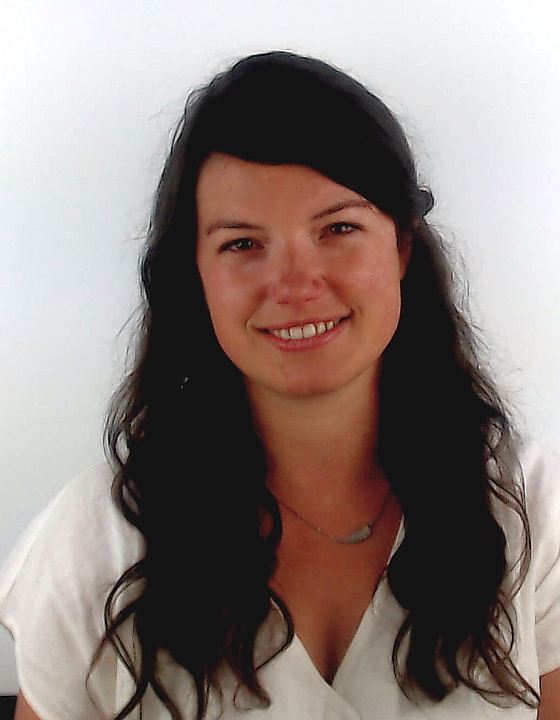 Dorien Van Cauteren, Environmental expert at Port of Antwerp – In September 2021, Port of Antwerp has launched a second call for projects for the Agricultural Innovation Fund. This initiative supports innovative and sustainable agricultural projects in the Zeeland-Waase polders. Farmers who want to make an effort to adapt their agricultural activities so that they contribute to biodiversity and in the meantime are economically profitable had until December 2021 the chance to submit a project.

Between the Scheldt, the port and the Zeeland Flemish hinterland, the landscape is characterized by dikes and creeks, container ships passing by and vast polders. Agriculture faces several challenges such as drought, water scarcity, rapidly changing regulations and declining biodiversity.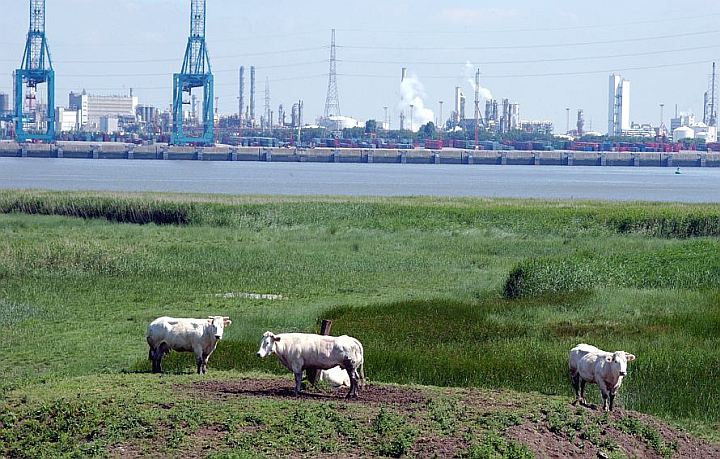 Agriculture, nature and port activities have to be able to co-existing in the polder area. With the Agricultural Innovation Fund, Port of Antwerp wants to encourage innovations in agricultural companies. These are innovations that reduce the impact on the environment and strengthen the business.
The purpose of the Agricultural Innovation Fund is to support farmers in the region who are willing to adjust their agricultural activities so that they are economically profitable and contribute to environmental objectives. These environmental objectives include boosting biodiversity by growing crops that require less fertilization and pesticides or less intensive tillage.
Harrier-friendly crops and mixed crops
From an earlier project call, 9 projects are now running. In a variety of ways, farmers are working on adaptations that contribute, for example, to soil life, water retention capacity, soil condition and restoration of biodiversity. For example, there are projects that experiment with the targeted use of flower strips as part of natural pest control or work on the further integration and optimization of harrier-friendly crops in the cultivation plan.
Mixed cropping is being used in harrier-friendly cultivation. The difficulty with this is that different crops have to be sown at different depths. Therefore, a number of farmers developed a machine with which it is possible to sow at two different depths at the same time. Field beans and triticale can be sown in one pass. According to the organization, this is not only interesting as a foraging area for the marsh harrier, but also as roughage for cows, so that the farmer is less dependent on the import of protein sources such as soy. A win-win for economy and ecology, tailored to the individual farm.
Jury assesses submitted projects
Due to the diversity of agricultural businesses, the measures to be applied can vary greatly. The innovation fund supports the application and guides farmers through the process. This project call focuses on Flemish farmers, but the initiative on the Dutch side of the polder is also being worked on. Now the project proposals are submitted, a professional jury will assess all projects and will select the most promising submissions in February 2022.