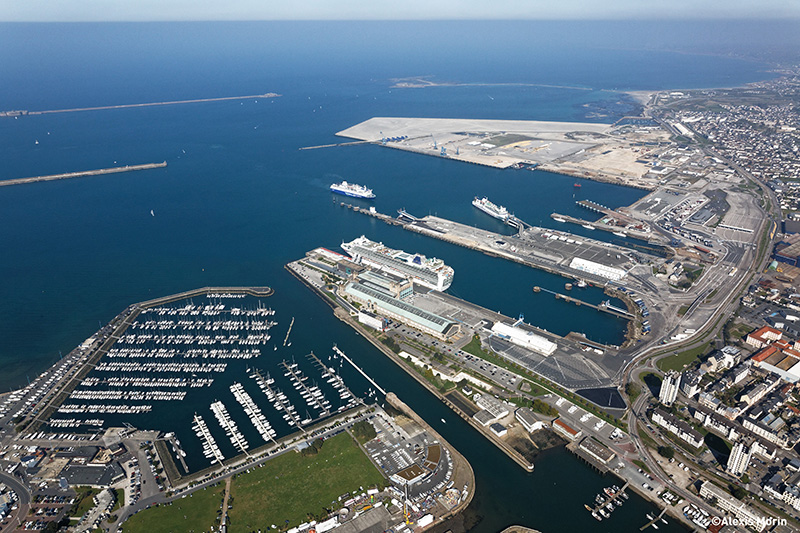 Ports de Normandie owns and operates the ports of Caen-Ouistreham, Cherbourg and Dieppe. Here are the organisation's vital statistics:
6,000 direct and indirect jobs (source: 2016 study by INSEE)
€410m invested in Normandy between 2007 and 2020
100 hectares of land devoted to Renewable Marine Energy and two planned maintenance bases
2 million cross-Channel passengers per year
7 million tonnes of goods per year
Nearly 60 cruise stopovers per year and over 150,000 cruise passengers
3,200 marina berths, a dry port and 33,600 overnight stays
one-third of Normandy's declared fishing tonnage
Comprehensive ship repair services
Ports de Normandie was created from an alliance between the Normandy Region, the départements of Calvados, Manche Seine Maritime, and the Conurbations of Caen la Mer, Le Cotentin and Dieppe Maritime, to promote growth in their local economies.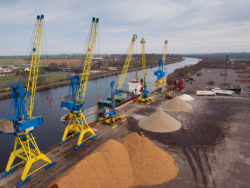 Why did you decide to join AIVP?
Ports de Normandie joined AIVP to adopt the network's "Port Center" initiative at the ports that it owns, operates and develops – Cherbourg, Caen Ouistreham, and Dieppe – starting with a prototype at the Port of Dieppe, and supporting those local communities which are members of Ports de Normandie and are interested in the initiative. These include the départements of Manche, Calvados and Seine Maritime, and the Conurbations of Cherbourg Cotentin, Caen la Mer and Dieppe.
How do you expect to benefit from your membership of AIVP?
AIVP is a source of international discussion, debate and ideas on issues of interest to our urban ports: development and co-existence of industrial and port activities with the city, public acceptance of port activities, the growth of the cruise industry, networking between major seaports and secondary ports in a region, managing environmental issues, the impacts of migration and Brexit, etc.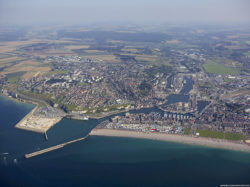 What will you bring to AIVP?
Ports de Normandie brings the benefit of its own experience in the strategic and technical management of urban ports and larger regions, by forging links between several major seaports and territorial ports on a wide range of issues, going beyond conventional maritime trade, especially cross-Channel shipping, the cruise sector, fishing, yachting, ship repair, construction and maintenance of wind farms, management of maritime installations, and so on.
For more information about Ports de Normandie, visit the official website at portsdenormandie.fr