AIVP brought its experience of port-city relations to a webinar organised by the Port of Valparaiso (Chile). This webinar, broadcast live on Chilean television, was seen by more than 50,000 people!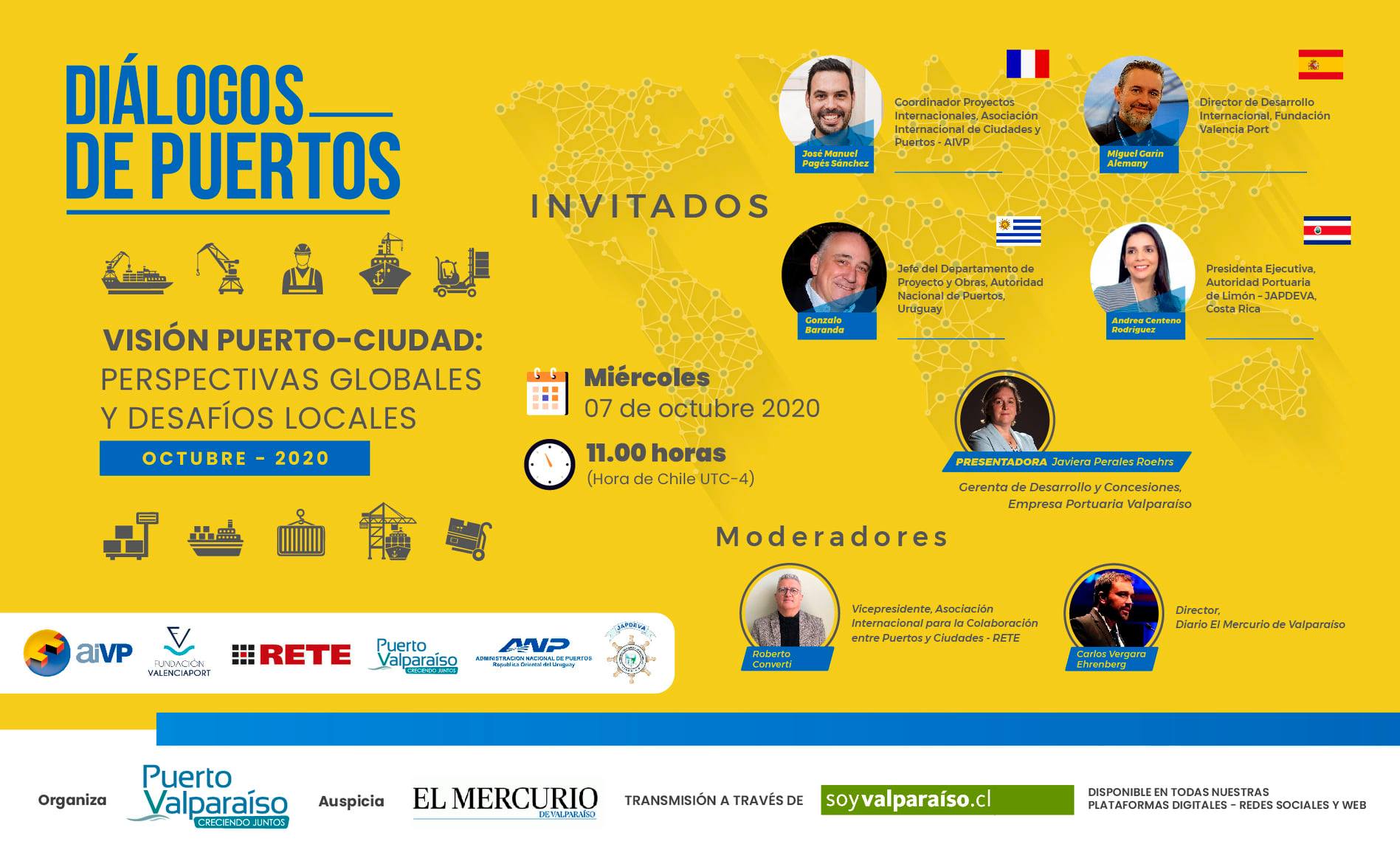 The challenges of growth which port cities are facing, and the governance and strategies to manage their relations with local communities, were among the subjects addressed in this latest "Port Dialogues" meeting. It was attended by representatives of terminals in Uruguay, Spain and Costa Rica, as well as international specialists including AIVP.
This was the third meeting held jointly with the local newspaper El Mercurio de Valparaíso, and was entitled "Port City Vision: Global Perspectives and Local Challenges"; the speakers included Gonzalo Baranda, head of Projects and Works of the National Ports Authority of Uruguay; Miguel Garín Alemany, International Development director of the Valencia Port foundation; Andrea Centeno, executive president of the Port Authority of Limón, Costa Rica; and Dr José M. Pagés Sánchez, International Projects director of AIVP.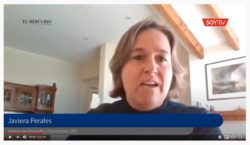 There was also a presentation by the Development and Concession manager of the Port of Valparaiso, Javiera Perales, and the meeting was moderated by Carlos Vergara, director of El Mercurio de Valparaíso, and Roberto Converti, architect and vice-president of RETE.
At the opening of the discussions, Javiera Perales said that "it is no secret that ports have changed rapidly in recent decades, to keep up with world-wide changes in the shipping and logistics industries. These changes have also transformed relations in cities that were born and grew up around their ports, relations which had become frayed by port modernisation processes and the new activities and industries that have grown up in and around these cities."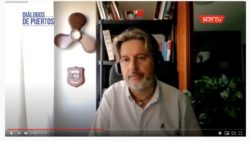 The speakers emphasised the evolution in City Port relations, which, as Miguel Marín said, can be read in several phases starting from a complete absence of interaction to the development of a common future. Andrea Centeno stressed the importance of small achievements or victories which encourage the city's inhabitants to trust in the process by showing constant progress. Meanwhile, Gonzalo Baranda, insisting on step-by-step evolution, noted the need for flexible planning, and for an awareness that every port city is different.
José Manuel Pagés Sánchez, AIVP's International Projects coordinator, pointed out that the port-city relationship is highly complex: "There is a great diversity of port and city players operating in the national or world scenario." He went on to say that "national debate should not be a hindrance to the creation of a City Port vision. Our vision of the future cannot be held hostage to a political debate when we do not know when it will begin, how it will develop and what the consequences will be."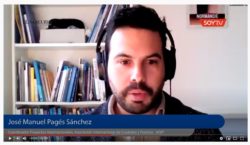 Pagés Sánchez added that a concrete forum for achieving a lasting improvement in City Port relations is provided by the so-called Port Centers, because they are "didactic drivers of a renewal of governance based on dialogue. Citizens cannot just "join the debate". They need to know what a port consists of, which – as we have seen – is something very complex, and this teaching process can probably be carried out much better through a Port Centre, complementing it with social activities."
The AIVP 2030 Agenda can act as a guide to the actions of the different players who operate in the City Port relationship. This complexity, highlighted by José M P Sánchez, requires great cooperation and common thinking between the different sectors, including society. A long-term vision of the port city must be established, to guide development and investment.
---
Click here to download José M Pagés Sánchez's presentation.