In 2015 the Port of Halifax started to work on an infrastructure plan aiming at building a competitive future for the Port including the possibility to welcome the next generation of ever larger container vessels. Consulted in 2016, the inhabitants and the broader port community were supporting the need for maximizing the Port' growth potential, but they also expressed their concerns regarding Port truck traffic through downtown Halifax. This is a challenge directly linked to the goal 3 about Sustainable mobility of the AIVP Agenda 2030. Since then, the Port of Halifax has implemented several initiatives to reduce truck traffic on downtown streets. For example, the CN intermodal terminal where cargo has been taken off the highway and put onto rail, or the planned connection between two container terminals by rail. But another key strategy is the digitization of the Port launched in 2018. We are going to focus on this digitization strategy here.
The Port of Halifax has been a member of AIVP since 2018
AIVP – In June 2018 you have launched the first phase of your "Port Operations Center", a digital tool for sharing real-time information with your customers and the community, notably trucking companies and cargo owners. This initiative was awarded by the American Association of Port Authorities (AAPA) in their Information Technology Awards program. You also implemented the Terminal Traffic Monitoring system, for which you also received the Intelligent Transportation Systems Canada award in 2019. Could tell us a bit more about these tools, and how you evaluate their impacts since then?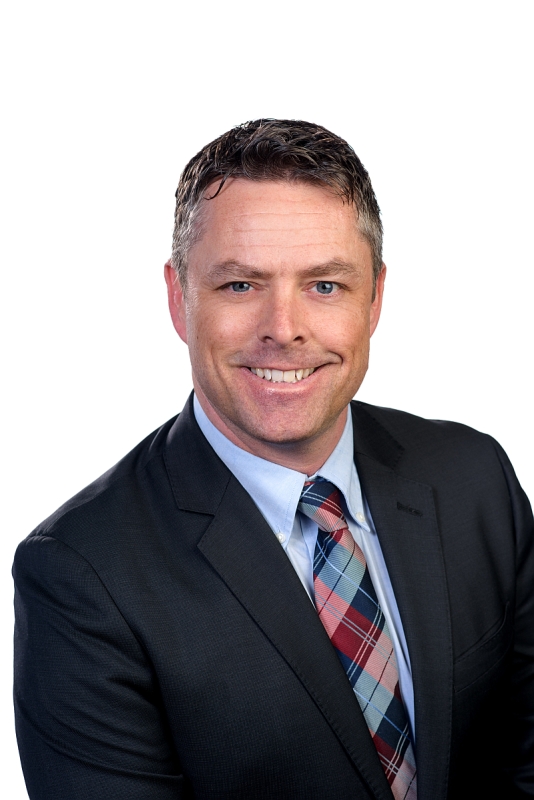 Lane Farguson, Manager, Media Relations and Communications, Halifax Port Authority – At the Port of Halifax, we are very focused on data reliability and transparency. The Port Operations Centre on the Port of Halifax website has become a critical digital tool for the sharing of real-time information with customers and the larger community, especially now as we fluidity and terminal status updates. Now more than ever it is critical that we demonstrate our efficiency and reliability.
Shippers and cargo owners can find up-to-the minute information on terminal gate metrics, weekly dwell time, predictive air gap, arrivals and departures, and special alerts. We have been working closely with our terminal operators and CN Rail on this initiative.
The Terminal Traffic Monitoring System shows wait times and truck service times at the container terminals in Halifax. This information is provided in real time to truckers, logistics companies and to the public through our website to help shorten wait times and in doing so, reduce congestion and greenhouse gas emissions.
The Vessel Forecast Summary (VFS) application on the Port of Halifax Operations Centre provides accurate estimates of container vessel arrival times at the Port of Halifax. The application is powered by eeSea, a Copenhagen-based leader in global vessel forecasting.
AIVP – In 2018 you also joined TradeLens, a blockchain-focused digital global shipping platform developed by Maersk and IBM. Could tell us how this tool is complementing the two other ones we just discussed about?
Lane Farguson, Manager, Media Relations and Communications – Each element of our digital strategy is like a piece to a puzzle, and by putting those pieces together a picture starts to emerge. TradeLens is an important piece of this overall strategy. We are grateful that we were invited to join in 2018 and remain committed to working with all partners toward the development of a modern, visible, data-focused information sharing platform for the global shipping industry.
TradeLens has the potential to address challenges around obtaining quality data from shipping lines by providing a single, authoritative platform to obtain this information.
Container Track and Trace capabilities will be enhanced through TradeLens. The Halifax Port Authority presently has visibility on containers from vessel discharge to their inland rail destination. The container visibility that TradeLens will provide will include container events from overseas terminals, potentially providing visibility from the time a container is stuffed, provide visibility for transshipment, and enhance inland transport visibility. We expect there will be other benefits as well as the platform develops and additional players become involved. Through working with TradeLens, we are learning to work with global shipping platforms which are expected to fundamentally change the flow of information in the shipping industry.
AIVP – Your last digital initiative is a quite recent one: this autumn you signed a contract with Saab regarding a Port Management Information System – PMIS. What are you expecting from it?
Lane Farguson, Manager, Media Relations and Communications – The Saab Port Management Information System is a huge step forward in our digital transformation roadmap. This supports port operations and financial processing of vessel calls and facilitates the digitization of the departure and arrival of ships, dock planning, and cargo handling.
The Halifax Port Authority was seeking a scalable, user-friendly Port Management Information System with real-time operational monitoring and reporting capabilities, and the Saab system has the best mix of functionality, cost and proven results in the market.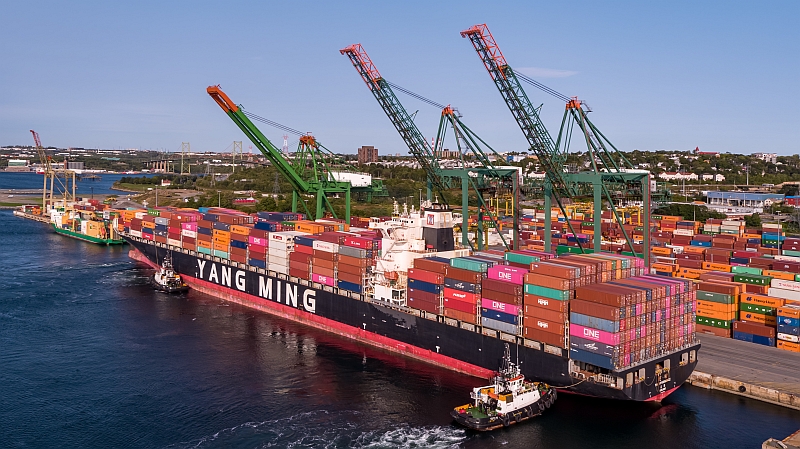 The goal of this project is to build our own capacity by obtaining the right software platform that allows our operations and finance staff to receive, integrate, review, and store information through a well-designed and integrated system that is in line with our overall digital transformation strategy.
AIVP – Collaboration can be considered as a fundamental component for this PMIS, but probably also for your other digital initiatives. Do you think it may facilitate a new governance strategy embracing co-construction as we also defend on Goal 04 of the AIVP Agenda 2030?

Lane Farguson, Manager, Media Relations and Communications – To be truly effective, Ports must do more than simply adopt smart technologies. They must make it easier for stakeholders to work together to transform the safety and efficiency of the entire Port ecosystem including the surrounding community.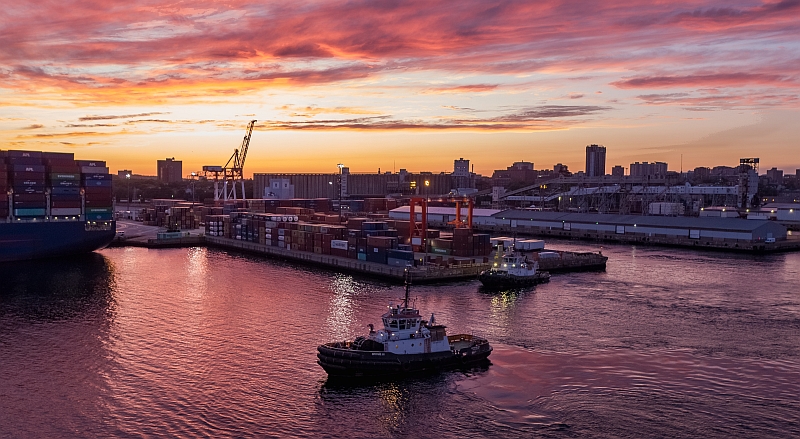 Ensuring the right capacity, at the right time and place requires unprecedented visibility and control across multiple independent systems and multi-modal networks.
One solution we are exploring is from a company called Sentient Hubs which offers a new class of decision support platform that enables integrated impact assessment across economic, environmental, and social dimensions.
It's an open platform that enables convergence across diverse ecosystems at scale – delivering a better understanding of when, where and how to deploy resources.
AIVP – We have seen that engaging with the inhabitants and the broader port community is key for you too, for example in the public consultations for your infrastructure plan in 2016, in 2018, etc. Reducing Port truck traffic through downtown was then a main concern and request. Did you involved citizens and/or port community when looking for solutions? How do they see now this concern regarding congestion and fluidity? Do they perceive the impacts of your digital initiatives on urban mobility?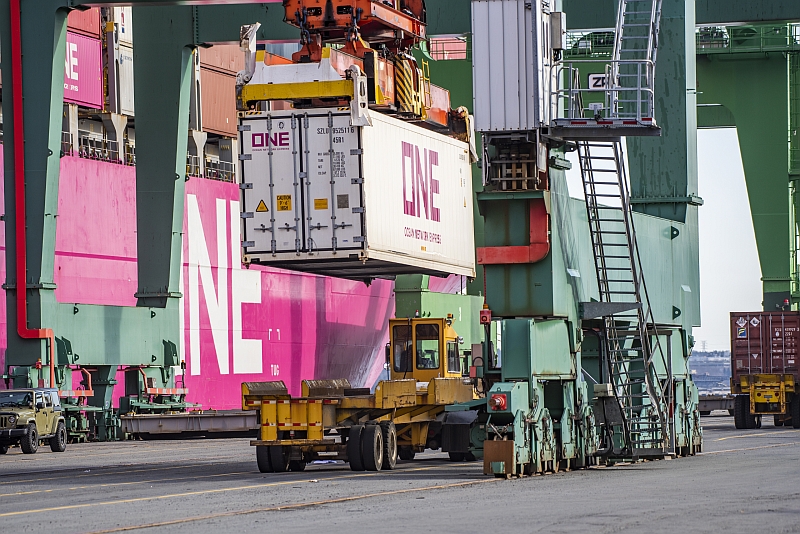 Lane Farguson, Manager, Media Relations and Communications – Historically, we have worked to engage with our partners, stakeholders and the larger community in different ways either ahead of major projects, during the planning stages or after construction has commenced. This has taken the form of planning workshops, face-to-face meetings, telephone calls and email correspondence and various online surveys.
In June, the Halifax Port Authority announced the creation of the Port Community Liaison Committee which is designed to foster meaningful communication and information sharing between the Port and members of the public, and to solicit feedback from those affected by port operations and projects.
The committee is made up of a broad range of people beyond traditional port users, focusing on experience, insight and diversity.
There is a lot happening with the Port of Halifax right now, and the CEO and the Board of Directors felt strongly about making sure the larger community is actively engaged in the changes taking place.