As our globalized world is facing an unprecedented health, social and economic crisis, Port Cities are strongly affected due to their connection to the world. On the one hand, they had to manage many risks, and on the other hand, they needed to turn this threat into an opportunity.
Vulnerable to such disruptions as the Covid-19, Port Cities drew in the collective innovation of their specific local community, in order to reach a better cooperation and a form of resiliency. From globalized gateways, they also tend to become regionalized driving forces. Coordinating a coalition of economic and social port actors, Port Cities can contribute to a sustainable recovery of the economy and overall to the improvement of the life quality of their citizens
Some figures about the Covid-19
The expansion of the Covid-19 pandemic is accelerating in the world. The World Health Organization (WHO) has reported more than 11 million confirmed diseases caused by the Covid-19. In some regions of the world, where it seemed controlled, we are starting to see new outbursts, while in others, the cases continue to grow. The global socio-economic and political consequences remain uncertain. Indeed, the Covid-19 has constituted the worst health crisis the world has known since the beginning of the century. The WHO has even compared it to the Spanish flu pandemic of 1918. Unfortunately, what is clear is that the human cost of such a pandemic are, and will be, dramatic.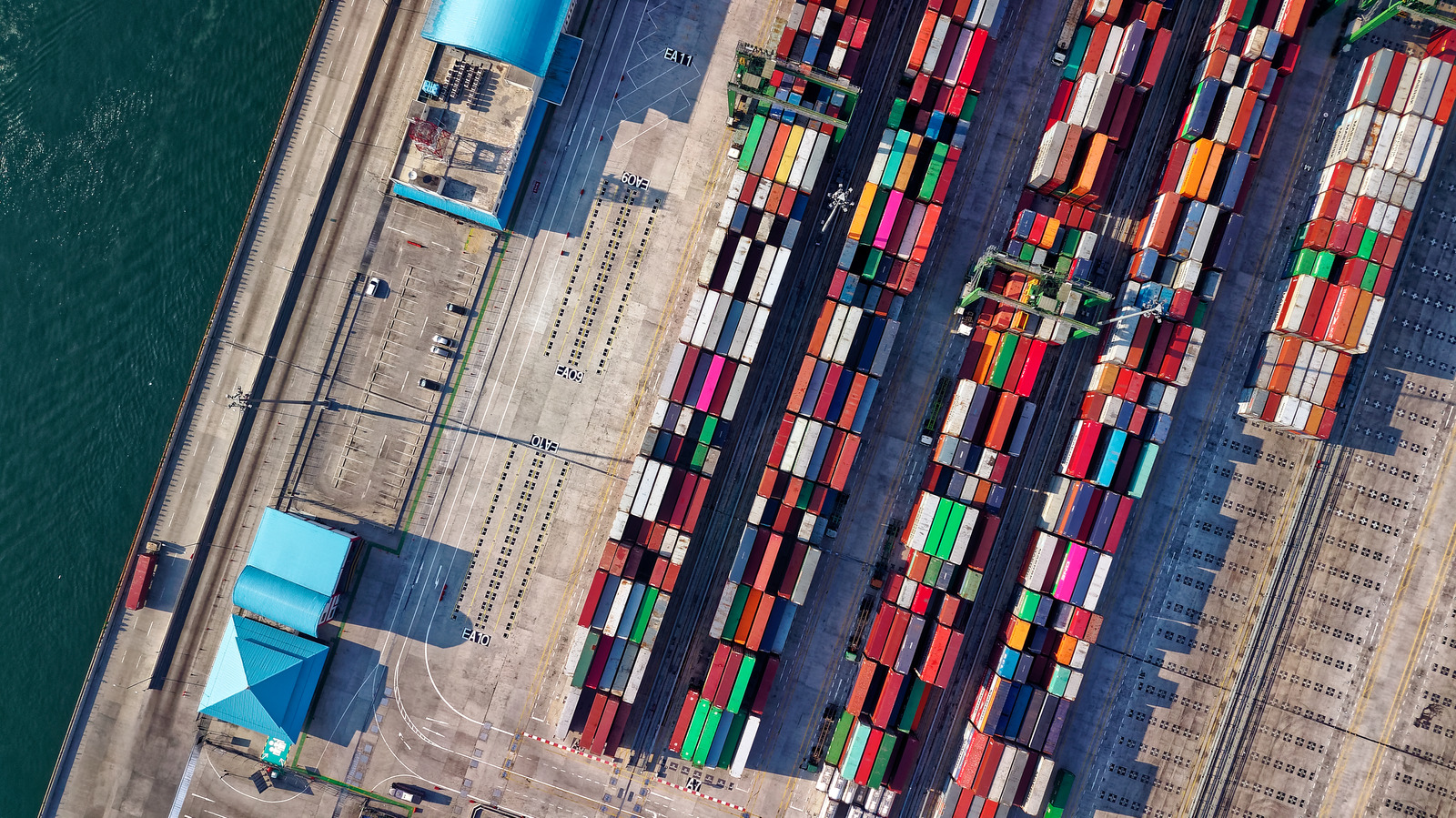 Over this health crisis, an unprecedented economic recession may cause the loss of thousands of jobs, severely affecting the living conditions of millions. The World Bank envisions a contraction of around 5,2% in global GDP in 2020, which they call "the deepest global recession in decades".
The port sector is among the most affected ones, as according to the OECD-ITF (the International Transport Forum), international maritime traffic has decreased by 20% in Asia in February, and by 18% in Europe in March. Similar figures are foreseeable for North America. Supply chains disruption, restrictive measures and sharp decline of demand are the explicative factors of such a fall in maritime traffic. The United Nations Conference on Trade and Development (UNCTAD) even forecasts a 27% drop for the 2nd quarter of 2020.
AIVP sharing best practices during the pandemic
Port Cities play a core role in globalization and are well integrated in international flows and exchanges. They will thus have to mobilise their resources to improve their resiliency. Fortunately, during the lockdown, we could already see the capacity and will to cooperate with the community and to support the local community, administration, and businesses.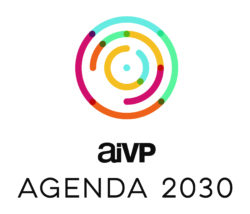 AIVP, as an international organization for Ports and Cities, has been in the front row to observe all the efforts made. As the crisis was raging, we tried to keep doing what we do best: sharing experiences, deepening knowledge, giving visibility to those who commit themselves to a more sustainable development. Since March 2020, AIVP has been closely following the initiatives launched among its members to fight the pandemic. We had the opportunity to interview different ports and municipalities members of AIVP, on the 5 continents. Especially, we wanted to focus on middle-size port cities, in Africa, in Southern Europe or in Oceania, on which there has been less media focus, whereas in fact Port City cooperation has never been stronger.
Now that many Port Cities are elaborating recovery plans, and re-thinking their model, AIVP takes the opportunity to reflect on what we have learnt in the past couple of months and make a synthesis of the many interviews and articles we have published during the crisis. This is our contribution to (re-) inventing the port cities of tomorrow.
What ports have done during the pandemic to assist their cities
As the pandemic expands worldwide, fighting the virus is a global and collective effort. In this contest, Port City actors have been able to contribute in the fight against the Covid-19, in the field of port activities but also to help health services.
Maintaining activities despite the virus
Governments and international institutions agree that logistic activities cannot stop even during the pandemic. Hence, port authorities needed to guarantee that their thousands of port workers had the required safety conditions. They equipped their staff with the necessary protection equipment, and in certain cases also provided it to the workers of companies operating in the port jurisdiction. Additionally, port authorities have also led awareness campaigns to promote barrier gestures.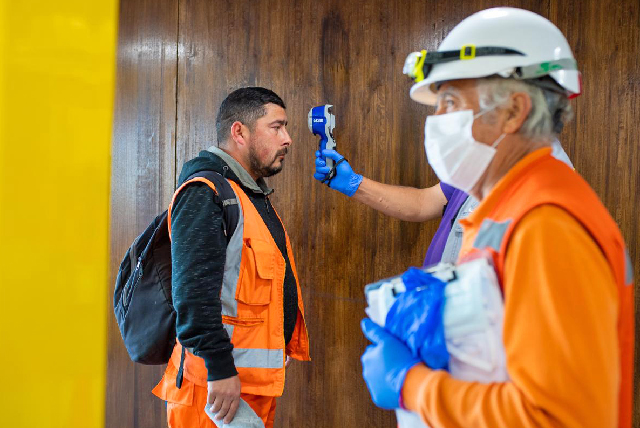 Other challenges required more creative solutions. Teleworking has been quickly implemented for those who could work from home. But workers who needed to be on site required innovative protective measures. For example, some ports such as Ghent (Belgium) and Zeeland (Netherlands) (reunited in North Sea Port authority) have been developing bicycle paths and making bikes available, in good cooperation with the municipal authorities. Soft mobility is both an environment-friendly and health protection measure.
Ports' medical assistance to cities during the covid-19
Cities needed to make disinfection operations and to implement preventive measures. These actions require substantial manpower and material, in a moment when municipal authorities could be already overwhelmed. Responding to the challenge, port authorities and companies allocated their own resources to support the local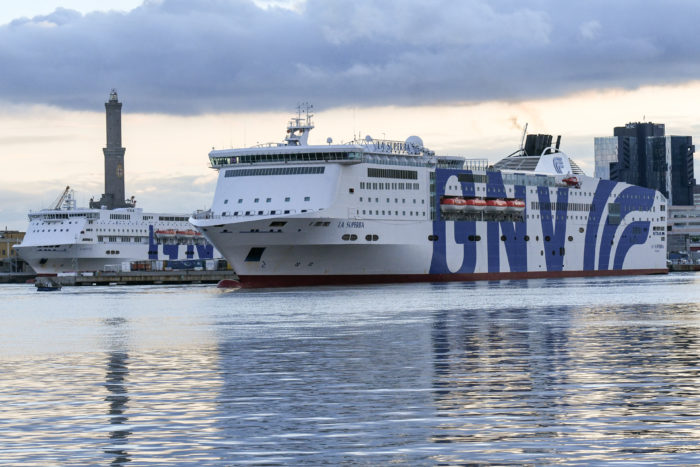 communities.
For example, in San Antonio (Chile), the port has committed itself to disinfecting many urban facilities, as different as schools, hospitals, markets, churches or even prisons. We could say that the port is applying the motto repeated during the pandemic: "leave no one behind".
Taking advantage of their large range of spaces, ports have also made some of their facilities available for caretakers, patients or municipal agents, so local hospitals do not get overwhelmed. Some exceptional cases even included the transformation of cruises and ferries into emergency hospitals, an impressive and successful Port-City cooperation (such as in Genoa, Italy)!
The engagement of port actors has been particularly relevant in developing countries. In regions where city councils cannot afford expensive equipment, ports have given a hand by using their financial resources for solidarity. For instance, the ports of Pointe-Noire (Congo) or Douala (Cameroun) did not hesitate to send financial aid to their respective cities, also donating medical equipment.
The importance of coordination between Cities and Ports
City and port actors have not been acting independently, as local coordination structures have gathered around the same table local public authorities, companies, NGOs, and port authorities. These actors were able to mutualise means and decision-making chains: managing the drastic stop of touristic activities, reorganizing the supply chain for strategic goods, or promoting soft mobility have been possible thanks to a comprehensive Port-City cooperation.
Crisis management task forces, as in Trieste (Italy), or existing Port-City councils, as in Valencia (Spain), reinforced their legitimacy during the Covid-19 crisis. This urgent quest for consensus has demonstrated that all actors are relevant in the port city ecosystem, exploiting their specific assets to help their region.
Solidarity against the consequences of the crisis
The consequences of the virus were not only related to health issues. As the health crisis evolved also into a social crisis, many solidarity initiatives were launched.
Financial help
Ports and cities have cooperated launching several support programs for local businesses established on the port domain. These businesses are often customers, other sometimes supplier, or even both at the same time. This is why multi-action plans have been crucial in many Port Cities.
On the one hand, port authorities have agreed to pay in advance invoices for Small and Medium Enterprises, while on the other accepted to lower or delay port fees to struggling businesses who use port services. For example, in Valparaiso (Chile), the port has even introduced cash-flow loans for local companies, a direct measure to support financially those small businesses who are the most affected by the crisis. Same measure has been implemented in Papeete (French Polynesia), where the Port has taken a stand to support every SMEs who were affected especially by the collapse of cruises.
Supporting those in need
Solidarity actions have also encompassed port workers. As in Livorno (Italy), solidarity funds have been extended to other workers besides the port authority's employees. The goal was to support all kind of workers during this period, preventing the dramatic social problems derived from unemployment.
The capacity of the most disadvantaged families, the elderly and isolated persons to afford food or housing has also been a concern. Ports have released specific funds to implement food aid systems and to make sure underprivileged people make ends meet.
In Dakar (Senegal), the port has brought a direct material support to the "Zero homeless child" program, whereas in other circumstances, the issue is to identify and check on those who are most vulnerable, as in Bilbao (Spain) where such an initiative has been launched. It shows that the port community has a strong feeling of moral duty beyond legal requirements.
Moral support to the local community
Several symbolic actions have been carried out by ports to show their support to the caregivers and all those who were active against the pandemic. Illuminating monuments or buildings, sounding horns or alarms, sharing pictures and videos: all these actions have just a symbolic effect, but in periods of crisis, they do matter!
Ports have indeed participated in the cohesion of their local community, organising symbolic initiatives online, such as #AlPieDelCañon in Valencia, highlighting all these professions who were on the frontline. Concrete actions of the city were also carried out, as in Quebec (Canada) with rainbow illumination projected on huge silos.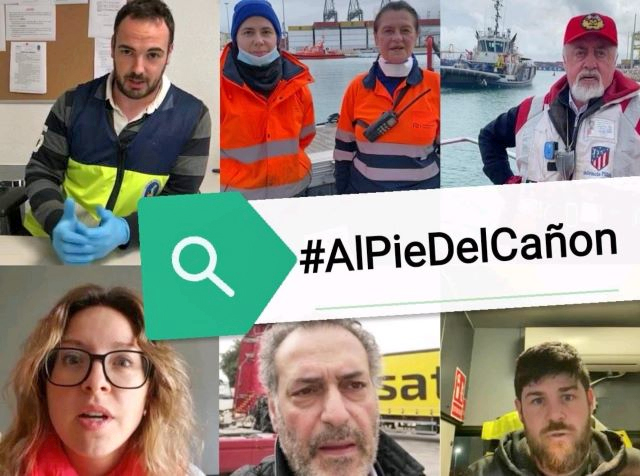 The International Chamber of Shipping's (ICS) commitment is also to mention, as they launched a global initiative of blowing the horns for maritime workers on Labour Day. From Saint-John (Canada) to Sydney (Australia), ships have made heard their solidarity with all workers. Such an abundance of symbolic support actions shows that cities and ports form a single and unique community.
Maintaining the link with the citizens, digitalizing Port City culture
Port-City culture is crucially founded on physical structures such as Port Centers or on social events (exhibitions, conferences, festivals, etc.). In such a difficult period as the Covid-19 crisis, these activities were not possible. This is why Port Cities made a quick digital revolution and implemented many new online tools, so as to remain in contact!
Which tools to keep in touch?
During the lockdown, Port City public and private institutions have massively used online tools to keep in touch and have led intensive social media campaigns informing the citizens. Corporate foundations, museums or Port Centers have uploaded most of their contents online, adapting their activity to make it more accessible and entertaining. Ports have for example collaborated with museums to propose online exhibitions, as in Tarragona (Spain). In Marseilles (France), a cooperation has been put in place with the municipal archives to create online content, and in Le Havre (France) webinars allowed citizens to ask questions to port leaders directly.
This should not make us forget the "old" media, such as television. In Belgium, the port of Ghent (North Sea Port authority) has broadcasted a full series of documentaries about port activities and workers: "Onze Haven", on TV channel AVS (Eastern Flanders).
Cooperation with the local media has also been essential, as in San Antonio where the port has made a partnership with a newspaper (El Líder de San Antonio) to organize a drawing contest for children.
Adapting the cultural agenda, switching to online events
Port Cities use to hold festivals which gather many people on the port domain, such as in Livorno, and this cultural agenda had to be adapted because of the pandemic: when that was possible, these events were rescheduled, but in other cases it has been necessary to organize online events.
In Bahia Blanca (Argentina), a full online cultural agenda has been invented, in a short period of time: "Puerto cultural", which featured online theatre, concerts and dance shows. This program aimed to support local artists and to maintain Port-City cultural events.
Interactivity is the key: workshops on port-city themes, webinars on future projects, and online contests to incentivize innovation. For example, in Mariupol (Ukraine), the city was not able to hold physically the architectural idea contest for the future multifunctional centre ("Port of Cultures"), so they decided to gather the contributions and hold the vote online. The intensification of online initiatives have attracted the attention from port citizens, and made them want to spend some of their lockdown free time enjoying Port City content.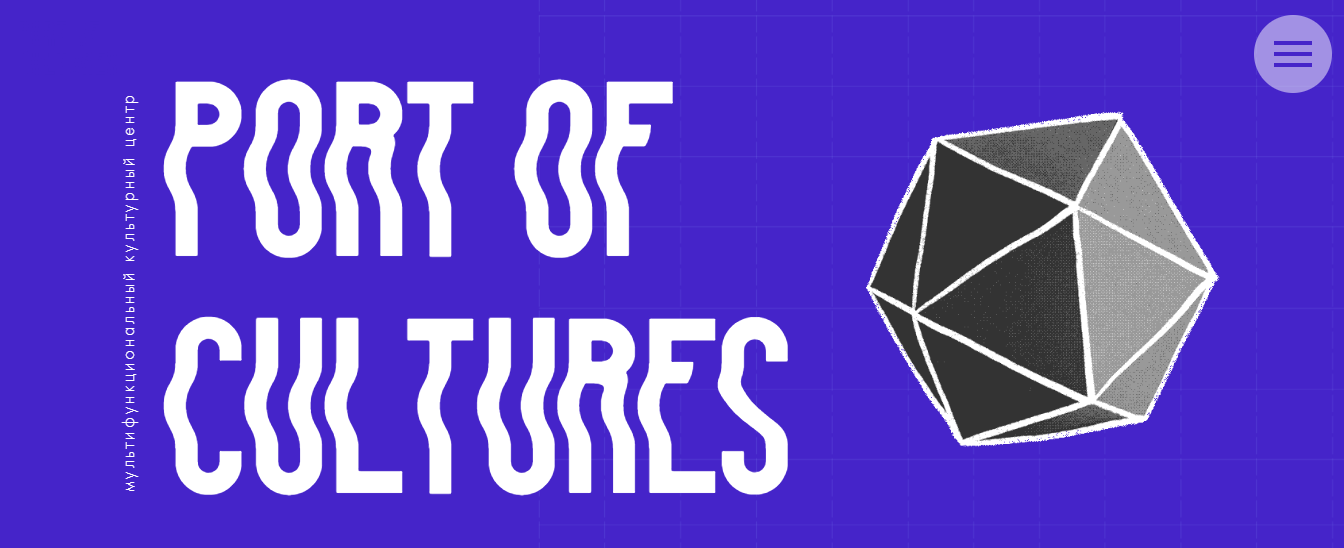 The sustainable recovery of Port Cities: some perspectives for the future
Environmental projects to stimulate the economy
International reports suggest environmental factors could be at the origin of the Covid-19: the UN environment programme and the WWF both have pointed out that biodiversity weakening exposes more to disease-causing pathogens. Many publications such as K. Andersen's in "Nature" tend to confirm the environmental origin of the Covid-19. Additionally, air pollution may have been an aggravating factor of the symptoms, as a study from Harvard University published in April 2020 demonstrated it.
Because Port Cities face significant pollution due to industrial and maritime activities, the economic recovery must rhyme with green sustainable projects. Zero-carbon infrastructures, new urban mobility, circular economy between the city and industrial facilities: these projects can help modernizing Port cities and create many jobs. National agencies are launching green investments, as Puertos del Estado in Spain, and international institutions are starting to invest billions, as the EU with its 750 billion € "Green Deal".
Port Cities were already implementing measures to reduce carbon emissions, and are willing to accelerate. For example, the onshore power supply project in Helsinki (Finland) which will reduce by 50 to 80% cruise ships carbon emissions.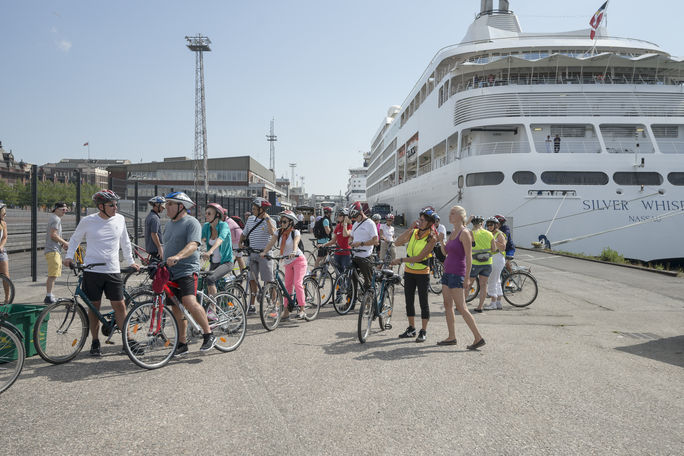 Some recovery plans have already included the protection and development of natural spaces, such as in Mariupol, with a strategic development plan for 2020-2025. Same picture in Swansea (United Kingdom), where the 1.8£ billion economic recovery plan includes a full zero-carbon dimension, with a particular attention to marine renewable energies.
In terms of renewables energies, Port Cities have specific assets as they have immense wind and tide energies potential. In Northern Europe, Ghent, Antwerp or Rotterdam have already presented ambitious renewable energy plans, and will focus on it even more. New approaches, as Amsterdam's "donut theory" are a positive inspiration for sustainable development: this theory states each resources and activities are linked to the other, and an equilibrium can be reached in economic development by integrating a circular dimension in each project (to reach the form of a "donut", i.e. a circle).
Perspectives for future Port Cities: more resiliency and cooperation
"Resiliency" means for natural ecosystems the "capacity to absorb exogenous shocks", to protect their vital elements against these shocks, and to draw in their own resources the force to recover. The comparison with the ecosystem of Port Cities can enlighten our thinking: their environment is widely opened to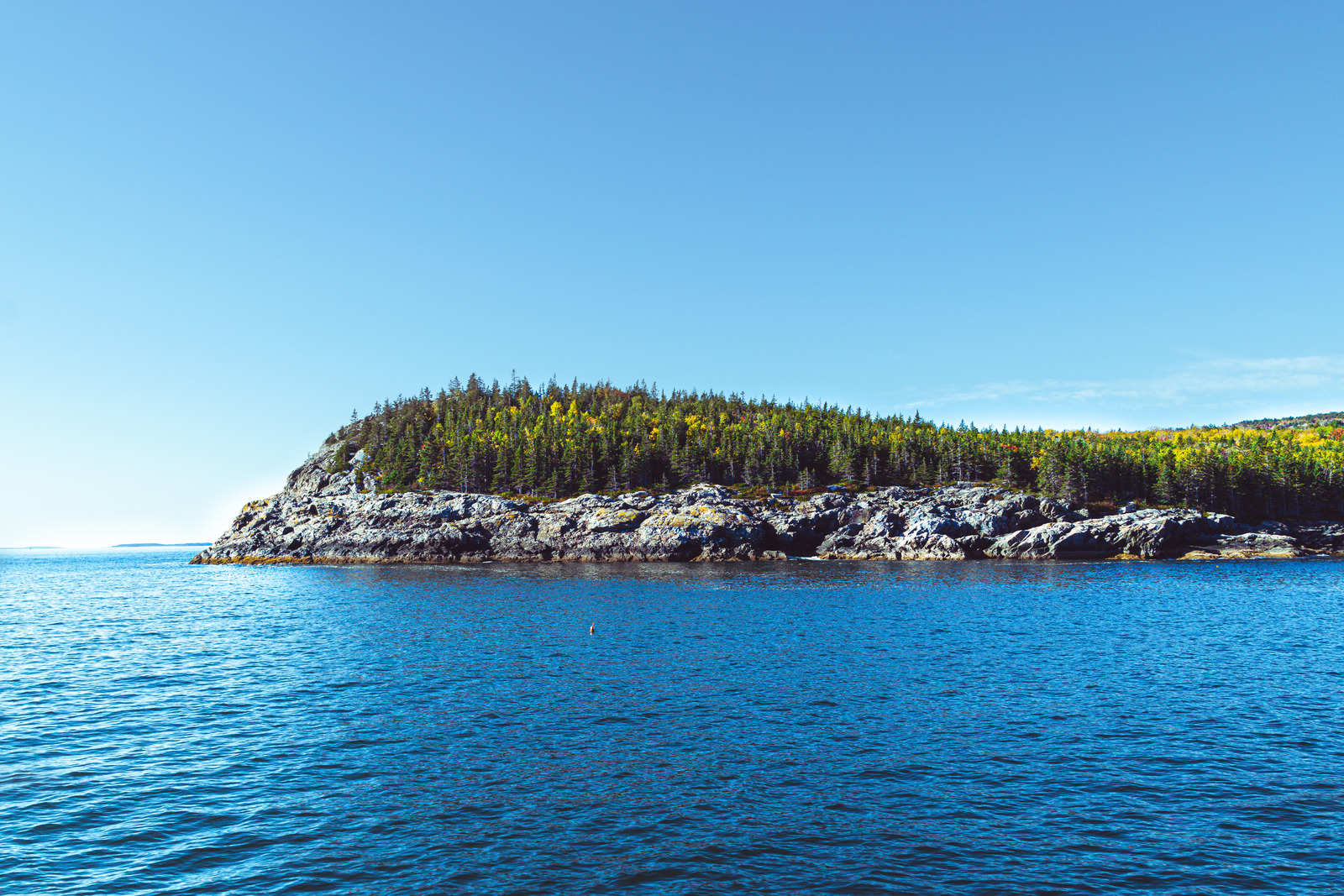 international flows and depends on their fluctuation. They have been toughly affected by the pandemic, which came from an external origin and had to find a response by themselves.
To resist, Port Cities have focused their efforts on their regional environment, and have become more aware of their local engine. Keeping their supply chain working or maintaining their cultural agenda were challenges Port Cities could only take up with an exceptional mobilization of the whole community.
AIVP had the chance to appreciate this commitment among its members. No matter their size or their location, we tried to highlight their efforts, from the most spectacular to the most connected to daily life.
Original forms of cooperation have shown up, with crisis tasks forces, solidarity funds, online workshops, and so many others. New goals have also emerged: a distinction between what really matters, such as supplying the citizens, especially the most vulnerable, and what is secondary. A better understanding of the role Port Cities can play for health and life quality has also emerged.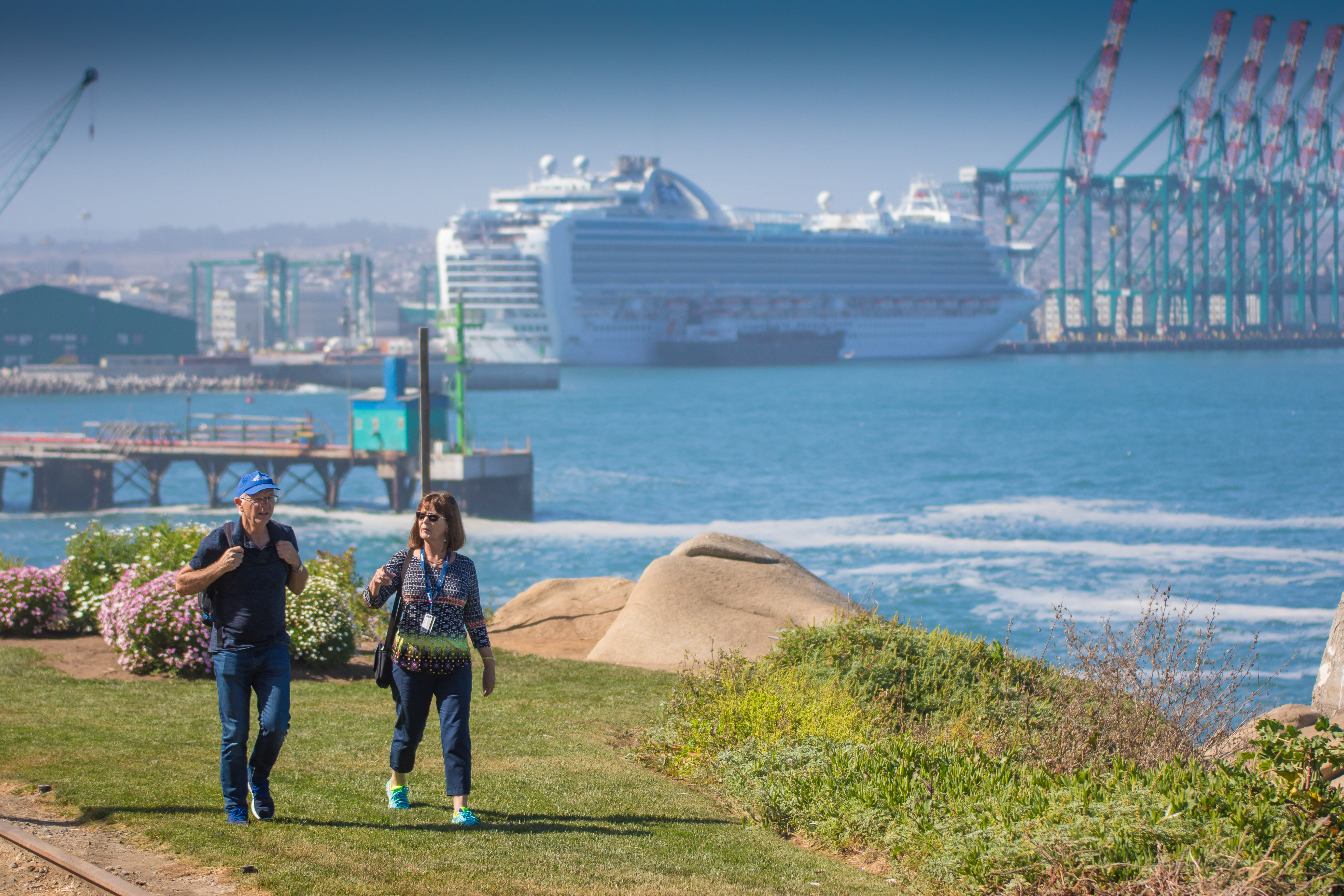 As every crisis is two-faced, one face being risk, the other face being opportunity, we may take up the challenge Port Cities are experiencing and rethink their historic role: from globalized gateways to regionalized driving forces.
For future Port Cities, AIVP proposes one method and one goal.
One method: cooperation, through mobilising the local community and creating collective innovation.
One goal: resiliency, through inventing new regional value chains and improving life quality.