Port Autonome du Centre et de l'Ouest is one of the biggest ports in Wallonia. Divided into three zones (Hainaut Occidental, Mons Borinage, and Centre), the port has for some years been working closely with the local authorities in its region, on projects to promote low-carbon transportation (Goal 3 of the 2030 Agenda). To gain a better understanding of these ambitions, we talked to the port's Director, Ms Christelle Kozak.
Port Autonome du Centre et de l'Ouest is joining our association
AIVP – You have just joined AIVP. For the benefit of the other members of our international network, can you tell us briefly about your organisation?
Christelle Kozak – Director of Port Autonome du Centre et de l'Ouest – Port Autonome du Centre et de l'Ouest (PACO) is the most recent of Wallonia's four inland ports.
It has grown considerably since its creation in 2000. To illustrate with a few figures, it has 176 km of navigable waterways, over 72 Ha of port zones, around forty concessions, one modal sorting zone (with a second due to enter service in 2022), and over 6.5 million tonnes of goods passed through the port in 2021, despite the crisis.
This was made possible thanks to a number of projects undertaken in close collaboration with the SPW-MI (Wallonia's State mobility and infrastructure department), companies set up jointly by municipalities (IDEA, IDETA, IEG), the municipalities themselves, and of course industrial stakeholders who are strongly committed, both in terms of using the waterway, but also in areas such as the circular economy, renewables, multi-fuel stations, and the environment.
In addition to its existing site, the port also has guaranteed possibilities for acquiring new land, as well as a geostrategic position in the international network through its connection with France.
The Seine Escaut canal project, and the involvement of SPW in efforts to modernise locks and widen canals to promote their use by larger vessels, certainly opens up excellent prospects for international collaboration aimed at developing traffic on inland waterways.
AIVP's added value for Port Autonome du Centre et de l'Ouest
AIVP – What prompted you to join AIVP? What do you expect to gain from being part of our international network, and what can you bring to AIVP?
Christelle Kozak – Director of Port Autonome du Centre et de l'Ouest – I come from a major port city, and AIVP was a known quantity for me. Running a port is a unique job, that comes from a genuine desire to get involved in deploying solutions, both for mobility and to give our children a better future by tackling the essential issues of decarbonisation and climate change.
That goes far beyond just one country, and is only possible by combining the efforts, ideas, and skills of every stakeholder as part of shared projects. AIVP's community of experts facilitates that collaborative approach based on innovative, international partnerships, and PACO will bring its skills and knowledge to the table.
The potential of multimodal transportation
AIVP – You seem to attach great importance to sustainable mobility (Goal 3 of the 2030 Agenda) by promoting multimodal transportation. Could you tell us a bit about some of your projects that support multimodal transportation, and explain why it is such an important issue for you?
Christelle Kozak – Director of Port Autonome du Centre et de l'Ouest – Yes, PACO is very closely involved with the Wallon government in the development of multimodal transportation. Not just to cut the number of vehicles on the roads, but also to promote the use of inland waterways.
River and canal transportation is a complement to road transportation, and its impacts on reducing CO2 emissions cannot be overlooked.
Just to remind you, globally, energy production is responsible for 37% of total human CO2 emissions, with industry accounting for 22%, and the residential and tertiary sector just 13%. Transportation accounts for around 25% of CO2 emissions. Using water as a means of transportation has a striking impact: from 10 tonnes and above, for example, over a distance of 300 km, the cost of fuel and CO2 emissions are both 30 to 40% lower.
One river convoy means around 250 fewer trucks on the roads.
But once again, it is the combination of different modes of transportation and their stakeholders that can have a major impact on the issues mentioned.
PACO currently has two multimodal terminals.
The older of the two, operated under concession from Duferco, handles more than 600,000 tonnes annually. Commercial agreements recently signed with companies strongly committed to new technologies and green energy, such as Weerts, will involve a major modernisation project, PACO 4.0, designed to make the port an environmental and technological flagship for multimodal transportation.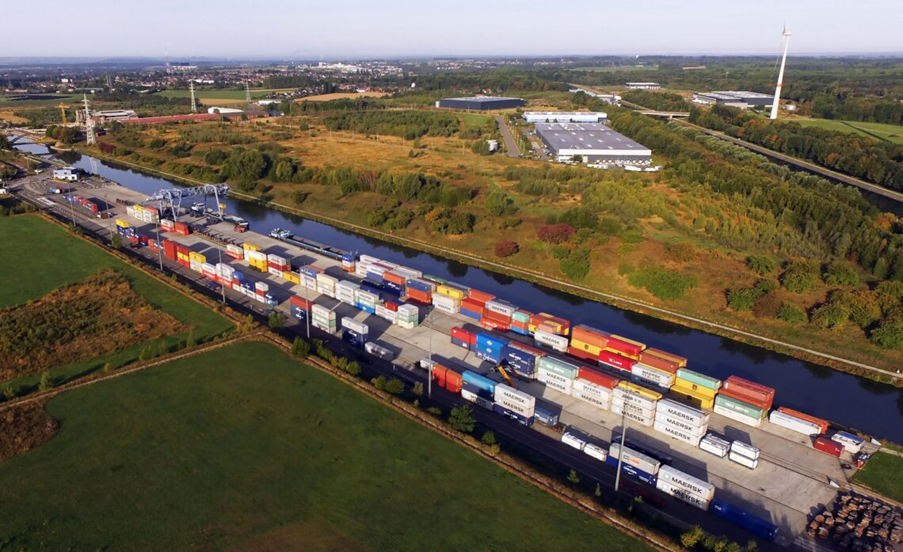 The second, located in Baudour, will enter service this year. It was created as a result of the close collaboration between IDEA, a cooperative set up by local municipalities, and Infrabel, Belgium's State-owned rail infrastructure operator.
We will help our concession holders to be models of the circular economy, and all of them are closely involved, such as the Dufour group in Vaux, or Holcim, to name just a few. Holcim is currently running the GO4ZERO project, aimed at integrating new technologies to optimise cement production processes.
We will also help them in the area of renewables and greening the fleet, by using electrically-powered handling methods.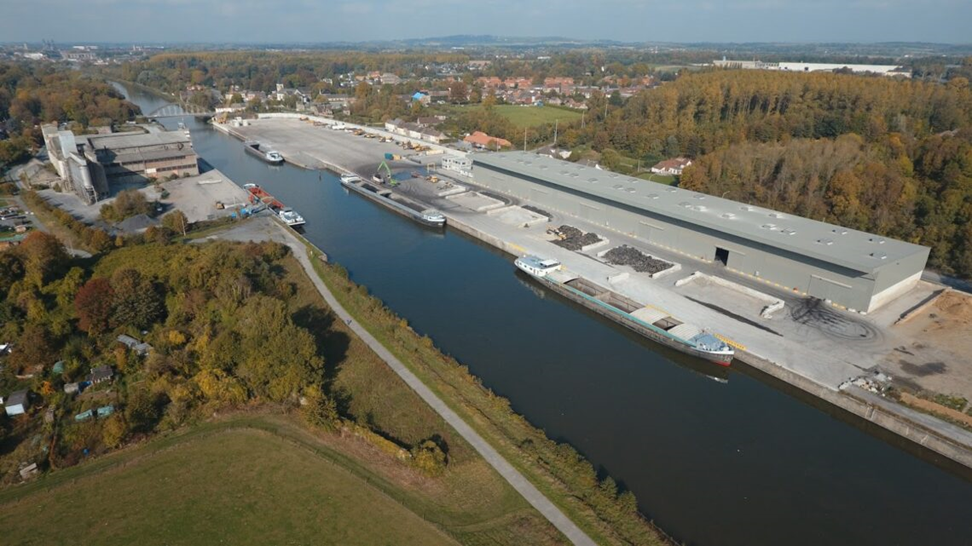 The energy transition: 100 climate-neutral and smart cities by 2030
AIVP – As part of the programme 100 climate-neutral and smart cities by 2030, the EU Commission has opened up funding opportunities for the energy transition (Goal 2 of the 2030 Agenda). What projects do you intend to submit to the Commission to take advantage of this funding? Will they build on the work done as part of the SMART TRACK 4 WATERWAY project?
Director of Port Autonome du Centre et de l'Ouest – As previously mentioned, PACO will be highly active in the fields of CO2 emissions, the circular economy, and renewables. The port intends to agree more passive concession contracts with maximum green energy self-sufficiency.
Other projects are being looked at:
The 4.0 project mentioned earlier, one phase of which is the energy transition.
The multi-fuel station project.
An urban logistics project in Tournai, in collaboration with the City and SPW.
A project in Comines with the IEG (another public company created jointly by local municipalities)
And of course the continuation of the ST4 Waterway project.