Developing the skills and motivation of employees continuously, whilst ensuring readiness for the jobs of the future: in Turquey, for Cihat Lokmanoğlu, these are two clear and essential requirements. The Mersin Chamber of Shipping of the port city is embarking on a range of actions and cooperation initiatives with various educational institutions.
An AIVP interview with Mr. Cihat Lokmanoğlu, President of the Mersin Chamber of Shipping, focused on commitment n°5 of the AIVP Agenda 2030 "Investing in human capital"
The MERSIN CHAMBER OF SHIPPING has been an AIVP member since 2020.
Training and motivating
AIVP – Education and training are explicitly mentioned as being part of your roles: whether in terms of "Training and motivating our staff" or "Contributing to the national economy by supporting the need for education in the maritime industry". How do you see that dual mission and social role?
Mr. Cihat Lokmanoğlu, President, Mersin Chamber of Shipping –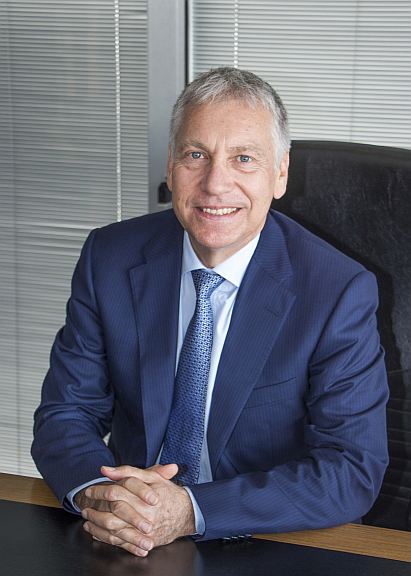 Our Chamber believes that human capital plays a significant role in success. Therefore, in order to enhance the skills, capabilities and knowledge of our staff, we give special importance to training programs which directly affect our institutional performance as well. These programs help also ensuring "continuous improvement process" which is one of the building blocks of our quality policy. Moreover, various team building activities – organized along with the trainings or separately – increase the motivation and engagement of our staff, and contribute to the development of our corporate culture. In this sense, our staff recently participated in 16 hours basic sailing training program.
Mersin is a city that has very high maritime potential together with educational institutions dedicated to maritime education; ports and companies specialized in foreign trade and maritime transport. In order to provide the qualified human resources that our sector needs, Mersin Chamber of Shipping continuously supports high schools and universities giving maritime education in Mersin. On the other hand, to develop the skills, therefore to contribute to the competitiveness of our members, we are coordinating vocational training programs and seminars (such as STCW, ship agency trainings, logistics and foreign language trainings, IMDG Code, fumigation, draft survey trainings, etc.) for their staff.
Anticipating
AIVP – Training is about meeting current needs, but also anticipating the skills and jobs that will be needed in the future. How do you identify future developments and requirements, particularly when it comes to defining the content of your training seminars?
Mr. Cihat Lokmanoğlu, Mersin Chamber of Shipping – As you know, maritime is a sector directed and guided by international rules both in terms of education and commercial relations. Conventions, policies, regulations and security codes designated by International Maritime Organization (IMO) are mainly guiding the maritime sector. We, as Mersin Chamber of Shipping, share our opinion and suggestions about various subjects including maritime education, with the Ministry of Transportation and Infrastructure who is responsible for the application of national maritime legislation and international regulations in our country. We also take place in various sectoral committees. The efforts of these committees can be considered as pathfinders for the tendencies and future needs of maritime sector.
However, besides the collaboration and joint studies conducted with universities and professionals, the demands coming from our members also play a key role in determining the trainings that we organize.
AIVP – A maritime high school, "Mersin Naval Chamber of Commerce Vocational and Technical Anatolian High School", opened for the 2009-2010 academic year. What were its initial objectives? And more than ten years after its creation, what are the results?
Mr. Cihat Lokmanoğlu, Mersin Chamber of Shipping – MDTO Vocational and Technical Anatolian High School (MDTO MTAL) has been founded 11 years ago with the vision of raising qualified, well-equipped and competitive seafarers for the Turkish and international maritime sector, for Turkish and international maritime by following closely the standards of International Maritime Organisation (IMO). Our Chamber played an active role in introducing MDTO MTAL to our education system, in accordance with the objective of providing the need for qualified sailors in maritime sector, raising the future sailors according to needs of our era and to carry Mersin to higher steps in maritime education.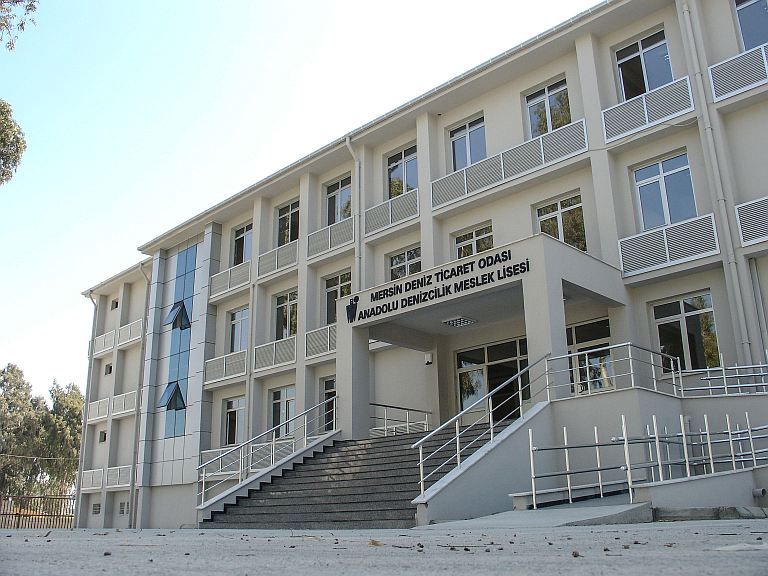 Undertaking the construction project of the school, our Chamber has never stopped giving the necessary support to MDTO MTAL and the school has been designated as "model school" by the Ministry of Education during its construction period. While providing necessary equipment for the simulation center, workshops and laboratories, our Chamber has also started scholarship program in order to increase the motivation of the students and to boost the success of the school. These are just some examples of the supports that are given for helping our students to gain the competence necessary for maritime profession.
As per the scope of professional training and collaboration program protocol signed between Ministry of National Education, the Union of Chambers and Commodity Exchanges of Turkey (TOBB) and TOBB-University of Economics and Technology in 2019, MDTO MTAL has been chosen as "Pilot School" and took its place among the schools applying special program and project. According to this program, MDTO MTAL has started accepting students with national test system. In frame of this protocol, visible progress has been witnessed at the school thanks to the support of our Chamber. Workshops and laboratories have been renovated and equipped. As we would like to develop the communication skills of our students, language intensive education program has been started via extra English lessons tutored by a native speaker.
MDTO MTAL is actually the only vocational high school in Turkey giving education with 2 training boats. After the initiatives in order to raise the quality of both equipment and education; our school has received 100 full points in quality auditing carried out by the Ministry of Education and is the only school who achieved this score. The school has also achieved to receive authority from Ministry of Transport and Infrastructure for organizing trainings in 37 different titles.
In addition to these, sailing and swimming trainings have been provided in order to increase the students' vocational qualifications and motivations. The increased motivation and success of our students, as a result of our efforts, becomes our motivation to think about further initiatives and investments to improve our school. Recently, our students have won the first prize in "Inter-High School Entrepreneurship and Innovative Projects Competition" finalized within last month with their "Ship Mooring Maneuver with Automation" Project.
As one of the thematic high schools in maritime field, our school presents the opportunity of modern and technically qualified maritime education to the students. MTDO MTAL has retrieved a more proactive structure after all the improvements carried out.
Collaborating
AIVP – Finally, can you tell us more about how you work with teaching and research institutions, particularly the University of Mersin and its Department of Maritime Affairs, but also with the private sector?
Mr. Cihat Lokmanoğlu, Mersin Chamber of Shipping – Our main goal is to popularize the maritime education in Mersin. Education has always been in our agenda. Training qualified sea persons will carry Mersin to a more ambitious rank in maritime education. After providing a simulation center to Mersin University Maritime Vocational School of Higher Education and completing the construction project of MDTO Vocational and Technical High School (in 2010), we have taken the task of constructing a new and a modern facility for Mersin University Maritime Faculty.
The construction project has already been started and planned to be completed in 2 years. Once completed, the facility will be granted to Mersin University and the Faculty will be called "Mersin Chamber of Shipping Maritime Faculty". Consisting of 14 thousand square meters of covered area with classrooms, laboratories, dining hall, library, conference and exhibition halls, training indoor pool, parking garage and departments intended for administrative uses; and 8 thousand square meters of open area consisting of ceremonial ground and parking lot.