The Alblasserdam BCTN Container Transferium was officially opened on 28 May 2015. The aim of the project was to optimise links with the Maasvlakte terminal containers, which could previously only be reached by truck on the already congested A15 motorway. It was hoped that the number of trucks using the A15 could be cut by 180,000 a year, with daily transfers to river routes. In 2017, over 750 containers per week passed through the Alblasserdam interior terminal.
The new solution allows for faster, cleaner transport, thanks to the use of river routes and also because the facilities themselves use green technologies (electric cranes, cold ironing, sustainable lighting, noise mitigation measures, etc.).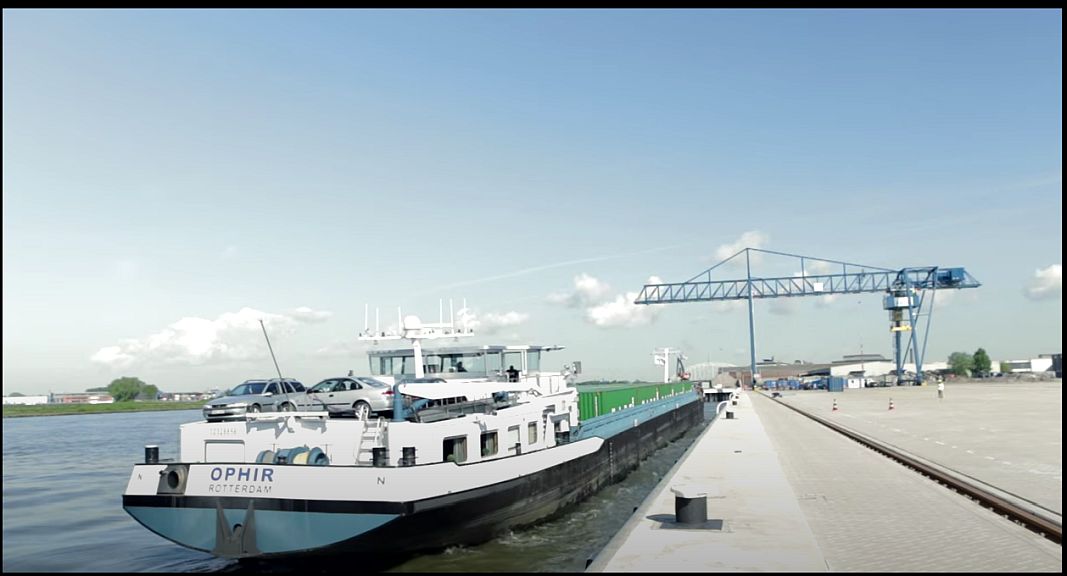 The project was financed partly by the Ministry of Infrastructure and Environment, and by the Province of South Holland.
In 2017, the Port of Rotterdam calculated the savings generated by the Transferium for one of its users, the Van Sillevoldt Rijst rice processing plant. It was estimated that using river transport via the Transferium cut CO2 emissions by 411,000 kg for the 5100 containers that would otherwise have had to transit via the A15.
Opened in April 2018, the Maasvlakte Transferium was designed with a similar approach, but this time for public transport, and in particular the 7000 people working in the fifty or so businesses in the port's western zone. Current projects in the sector could see that figure rise by 1500 in the next three years.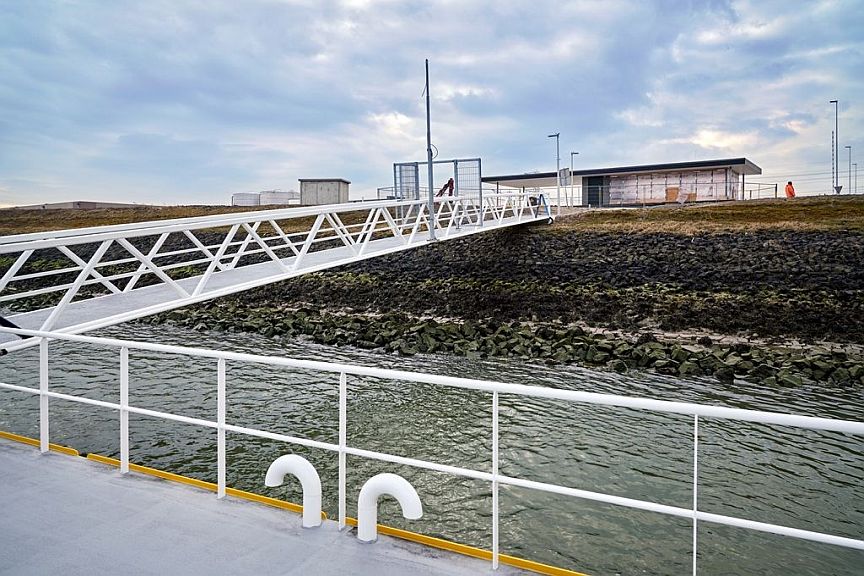 The Maasvlakte Transferium acts as a hub with links between various modes of public transport: bus, bike, bike sharing, and fast ferry. The ferry service currently runs to a timetable coordinated with the business hours of the ECT or Europe Container Terminal (7am and 2pm). A survey will be carried out of businesses, to evaluate the benefits of extending this timetable.